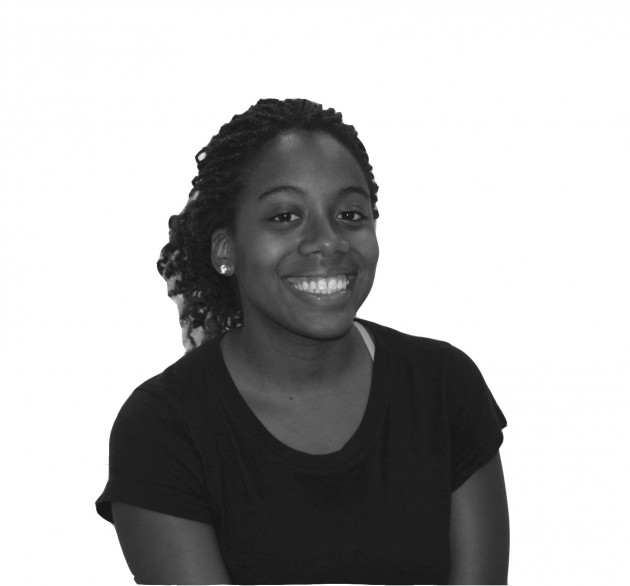 It's that time again. This fall, bundle up, grab a remote and watch your beloved TV programs. Whether it is old shows you've been watching for years or new ones that pique your interest, here's the must-watch lineup for the upcoming fall season.
Monday, Sept. 19:
"2 Broke Girls" (CBS) — This new sitcom stars Kat Dennings and Beth Behrs as two girls with completely different lifestyles who are forced to co-habitate. Sound familiar?
"The Playboy Club" (NBC) — Complete with bunny tails and a bit of mystery, this new drama centers around a Playboy Club in the 1940s. Maybe Hugh Hefner will even make an appearance.
"Gossip Girl" (CW) — Now at 8 p.m., the beloved show about the troubles of our favorite New York socialites is back. But with the new time comes new competition against "Dancing with the Stars," and it may leave some wondering if it will survive.
Tuesday, Sept. 20:
"Ringer" (CW) — Sarah Michelle Gellar is back on television. Although she won't be slaying vampires, she will be fighting as a CIA agent at 9 p.m. But she brings a big secret with her — her twin sister is one of the bad guys.
"Glee" (Fox) — Glee club is back with another cheerful season of song and dance. With new relationships forming, old ones breaking and students graduating soon, will season three be better than ever?
Wednesday, Sept. 21:
"X-Factor" (Fox) — American Idol may have met its match with the new singing competition in town. Produced by former American Idol judge Simon Cowell, the UK's hit show is finally coming to American audiences. The best part? Cowell even snagged former America Idol judge Paula Abdul.
"SVU" (NBC) — No more Stabler? Only a little bit of Benson? That's right. The beloved lead detectives of this household favorite won't be seen much this season, but hopefully that doesn't mean the show won't be either.
"Up All Night" (NBC) — Produced by "Saturday Night Live" (SNL) executive producer Lorne Michaels, this lighthearted family show starring Will Arnett ("Arrested Development"), Christine Applegate ("Samantha Who") and Maya Rudolph ("SNL") centers around the hassles of a couple with a newborn baby.
Thursday, Sept. 22:
"Grey's Anatomy" (ABC) — Season seven was filled with baby drama and a musical episode, complete with a wedding, but can "Grey's Anatomy" still sizzle in its eighth season or finally fizzle out?
"The Office" (NBC) — While Michael Scott is no longer the head of Dunder Mifflin's Scranton branch, we're hoping the new boss is ready for an eighth season and the rest of the employees still at their desks.
Friday, Sept. 23:
"Chuck" (NBC) — Moved to Friday nights (in what is sometimes known as the "death slot") the fifth season of "Chuck" could be its last. Hopefully, Zach and Yvonne have enough pep to keep us interested for one more season.
"Extreme Makeover" (ABC) — The show that changes peoples lives is back on a new night to wow us again with even bigger houses, heartbreaking stories and more celebrity volunteers.
Sunday, Sept.25:
"The Good Wife" (CBS) — The critically acclaimed hit show has moved into a new time slot of Sunday at 9 p.m. This season, expect many changes from our lead lady following last year's confessions that closed out the season.
"Desperate Housewives" (ABC) — Kiss the housewives goodbye, because this fall marks the eighth and final season of the show. Surprises and big reveals on Wisteria Lane are bound to come out along the way.
"Sunday Night Football" (NBC) — It's game time. Grab a drink, get some wings and gather around the big screen in your living room because it's football time. My personal favorite sport season is back, and everyone is rooting for their favorites.
That's just a snippet of what's to come for the fall season. More shows will be premiering midseason, and top shows will be awarded at the 64th Annual Primetime Emmy Awards on Sept. 18. With all these options to choose from, what will you be watching?
— Harper-Davis is a sophomore communications major from Washington D.C.
opinion@thedepauw.com