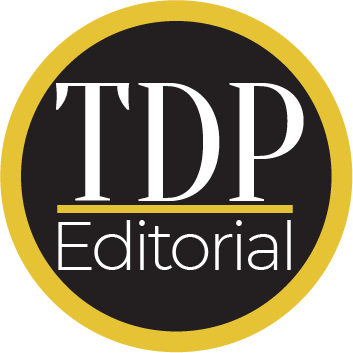 Do: Go to the tailgate. 
It's a fun time to hang out with people, eat and collectively get pumped about crushing 
Wabash this year.
Don't: Miss the game completely. 
While it's tempting to hang at the tailgate all day, the game is just as fun, especially if it's a competitive one, which it will be this year. 
Do: Pace yourself and eat before going out. 
In order to make it through tailgating, the game, and possibly post win celebrations, you need to treat Monon like a marathon, not a sprint. 
Don't: Go hard early and not take care of yourself.
Don't get going too early and get so caught up in the fun that you forget to eat. You'll be burnt out before halftime, trust us. 
Do: LAYER YOUR CLOTHES. 
While it's cute to wear gold leggings or just a hoodie, make sure there are layers under those bad boys, otherwise you'll be miserable sitting outside. 
Don't: Try to bring prohibited items into the stadium.
According to DePauw's website, the following are prohibited in Blackstock stadium at this year's Monon game: bags larger than 18"x14"x4"; containers of any kind including aerosol cans and spray cans; still photography cameras with a lens that is greater than 6" in length; outside beverages or food of any kind, excluding sealed water bottles and infant/baby food/supplies; camcorders and tripods; animals (excluding disability assistance animals); artificial noisemakers; and weapons.
Please be advised that DePauw Security and Event Staff will search all bags and have the right to deny the entry of any sized bag they deem questionable. Phew, that's a lot of prohibited items. 
Do: Use hand warmers. 
Saturday is predicted to have a high of 39 degrees, so bundle up in some layers and bring hand warmers. You won't regret it!  
Don't: Miss out on DePauw traditions. 🙂 
This game is so incredibly important to the DePauw community. It is competitive and fun, so get out there, support your team and partake in DePauw Monon traditions! 
Do: Remember there are rules.
Even though it's Monon, it is still illegal to consume alcohol under the age of 21. DePauw Police and Indiana State Excise Police will be around this weekend. Be safe and smart. Outside the realm of alcohol, while boulder runs and bell heists are parts of the tradition, they're still punishable by law.