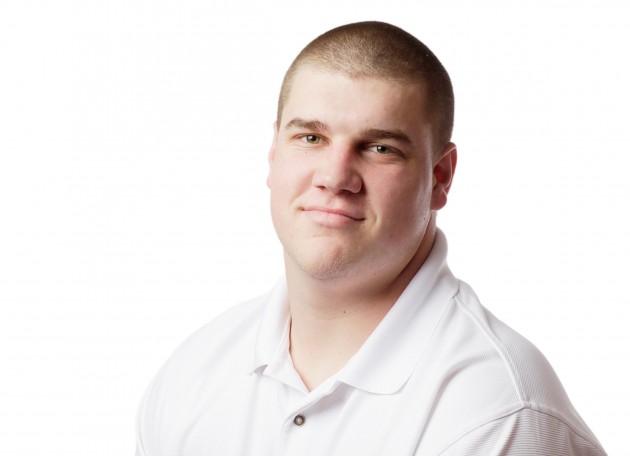 There are two weeks that every student on DePauw's campus anticipates. This week happens to be one of them.
As a football player, this is the most important week of the year. It is more than just a game. It is more than just a bell. It is a rivalry like none other.
Come game day, the record and stats are thrown out and it boils down to whoever comes out to play on Saturday.
On Saturday, 16 seniors will strap up for one last time and one last Bell game. Nobody wants to end his college career with a loss, so expect that kind of effort.
Take the intensity of a normal game and multiply it by 20 and you might come close to the intensity of the Monon Bell game.
Wabash comes into this game at 9-0, having just won their conference and clinched a NCAA playoff berth. But as coach Raeburn put it this week, over the past few seasons, it has seemed that the team with the worse record should be favored.
That dates back to my freshman year when Wabash was ranked second in the nation and we pulled an upset in Crawfordsville. And I know nobody has forgotten about the 47-0 beat down we took down last weekend.
This week has been as intense a week of practice as any and the team can't wait for Saturday.
As a senior, I have gotten to experience something no one but the seniors on this campus have. I've walked off the field after the crowd rushed it, bell in hand. That feeling during my freshman year is a feeling that I will never forget.
The only problem is that the feeling from sophomore and junior year are stronger than the one from freshman year. Seeing the seniors walk off the field with their heads down knowing they lost their last chance at the bell will always haunt me.
Feelings like these are what fuels our team, game in and game out, and it does nothing but fire up the team even more to have a sideline full of black and gold on our side.
Monon is critical to the experience of a Depauw student. Everyone should see it first hand and there is really no reason to miss it. Come out to the tailgate early and get ready for the game. At 10:30 the football team will make our traditional walk from Lilly, stopping before we enter the locker room to sing the fight song for the fans.
I am not going so far as to make a prediction about the outcome of the game, but I can say one thing.
This year this team has battled more adversity than any team I have been on in more than 15 years of playing football.
We've fought and won close games and we've fought and lost close games. We've been on the good and bad sides of lopsided scores. This will only be our third game in the friendly confines of Blackstock Stadium this year.
Oh yeah, and we are on our fourth quarterback. And we are still finding ways to win.
If this is your first Monon in Greencastle, get ready for an experience. It is something you will never forget. Get your black and gold ready for Saturday and get ready for a battle.
And always remember that DePauw never quits.
— Brown is a senior from Poway, Calif. majoring in communications. He is a captain of the football team.