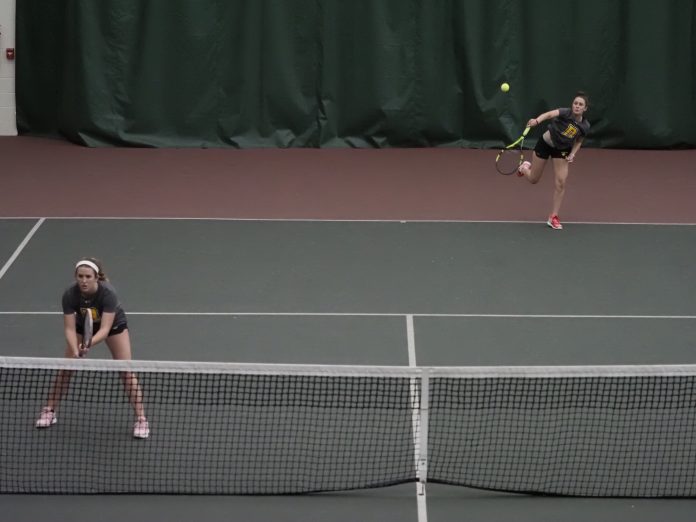 By: Brian May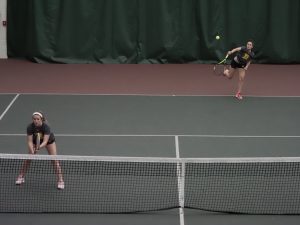 DePauw tennis stars Wyatt Metzger '22, and Amanda Showalter '21, have both been crowned as NCAC players of the week.
Metzger, from Westfield, Indiana, showed savviness in his singles matches, defeating John Caroll's unbeaten Gustavo Garcia, (6-0, 6-0). Metzger then went on to beat Wooster's, Austin Hanna, followed by a doubles win with teammate, Bryce Mclanahan. Metzger's focused mindset contributed to his NCAC player of the week recognition.
Despite the award, Metzger's philosophy remains the same."My mindset moving forward remains the same. I'm just trying to improve a little each day to help our team reach our goals."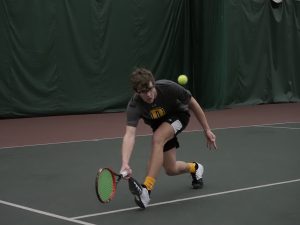 He is honored to receive the reward, but attributes his success to his teammates and coaches. The Tiger tennis family strongly believes that cooperation and optimism result in team success.
A Centerville, Ohio native, Showalter secured herself a women's NCAC player of the week by dominating her single's competition. After she overwhelmed John Caroll's Megan Reese (6-4, 6-2), she continued to control the court,overpowering Wooster's Qingyue LiWon. Her success continued in doubles, when she paired up with Erin Friedrich to grab another victory.
Showalter saluted her teammates in contributing to her great success. The culture of the women's tennis team is driven by employing high energy and rowdiness.
"I thrive on the energy. Hearing my teammates cheer me and representing DePauw fueled me to perform my best this weekend," Showalter said. Showalter is honored to have received this award, but is hungry for what is yet to come.