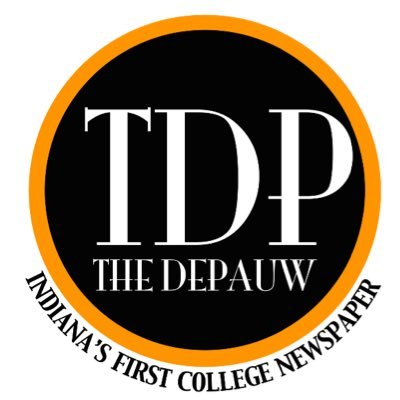 Senior Luke Patty and first-year Callaway Bird led the way with first place finishes for the men's track and field team in the DePauw Invitational. The team finished third in the meet behind Wabash College and Rose-Hulman Institute of Technology.
Patty won the 400 meters with a time of 50.76 seconds, and Callaway won the 800 meters with a time of 1:57.02. DePauw's 4x200 meter relay also placed first with a time of 1:32.89.
It was the first time Patty has ran the 400 meters this season. He said that he normally feels a little slower if it is his first time running an event all year, but it felt smoother than expected on Saturday.
"That's about the time I was running at the beginning of the outdoor season last year," Patty said. "So that means I am on pace to really improve this year once we get outside."
DePauw also had two top-three and four of the top-ten finishers in the mile as senior Spencer Miller finished second and first-year Michael Ocasek finished third in 4:30.60 and 4:31.64, respectively. Sophomore Eric La Luz and first-year Miles Main finished seventh and eighth, respectively.
Other notable performances were senior Paul Christian's second-place finish in the 3,000 meters, senior Zach Batt's third-place finish in the same event, senior Chase Wright's second-place finish in the 200 meters and sophomore Aaron Worley's second-place finish in the 5,000 meters.
DePauw finished with a score of 95 points. Wabash finished first with 146 points and Rose-Hulman finished second with 128.5 points. Patty said that the team still has room for improvement after the third-place finish.
"It was a positive step forward," Patty said. "We had good performances across the board. We're getting better and more well-rounded."
The team competes again at home on Saturday in the DePauw Classic.