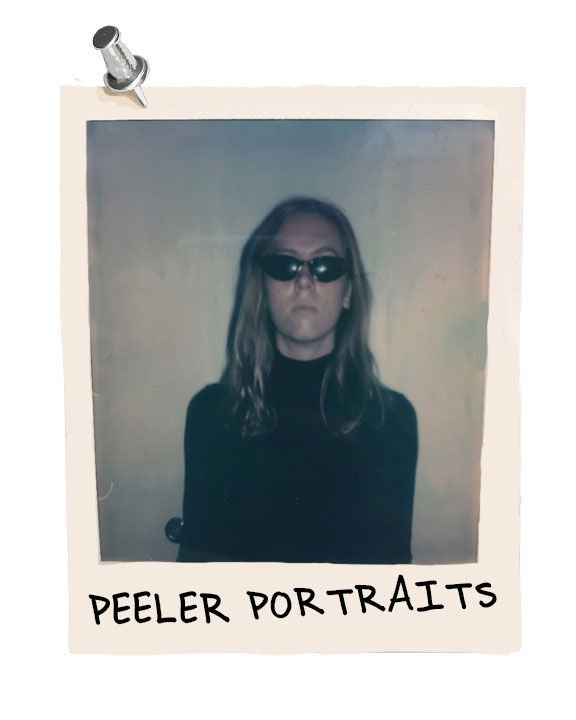 Growing up, senior Samantha Goodale would finger through the pages of giant picture books her grandma would bring back from her travels. These art books, filled with famous paintings and artists, were a gateway to a new way to look at the world: through art. Samantha's favorite art book contained the work of Spanish surrealist painter, Salvador Dali.
Naturally, her interest in art grew out of these images and transformed into a passion for making art. Elementary school proved a creative outlet for Samantha, as she filled those years with art classes and art club after school.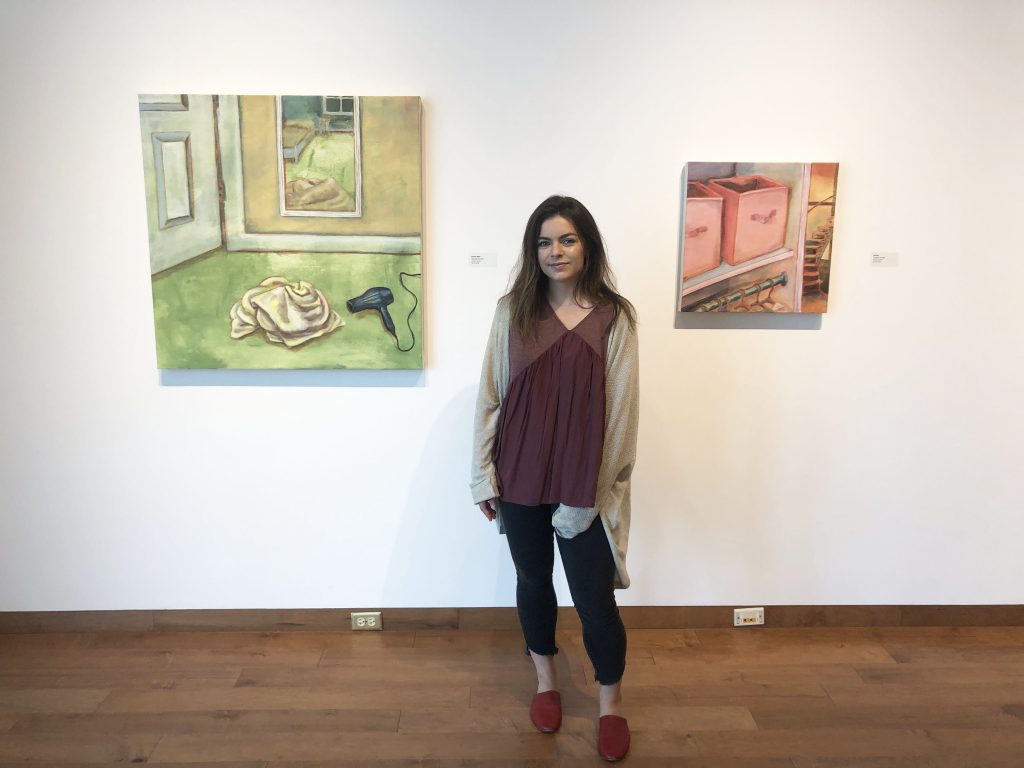 After taking her first art class at DePauw, Samantha decided that she never wanted to go a semester without an art class, and she declared her art major. In addition to this, Samantha is double majoring in economics with a minor in French. Samantha also attributes her decision to Professor Berry's influence in her first year seminar, which encouraged her to pursue art further.
Samantha's work is currently on display in Peeler's gallery. After mentioning that her favorite art book as a child featured Dali, it makes sense that there is a surrealist aspect to many of her paintings. Another consistency to look for in her work displayed in the gallery are the color choices and the use of thin layers of green paint to create texture.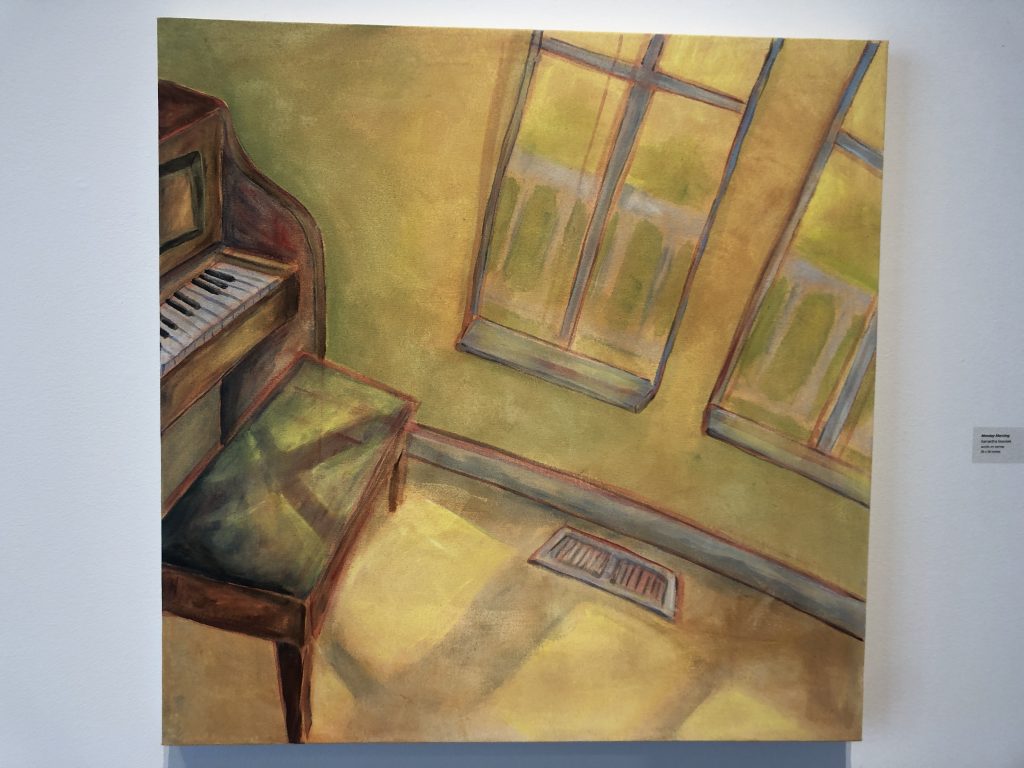 What is your favorite medium?
I love to paint. Recently, I have been working with acrylic paint, but I would like to get back into using oils soon.
What do you like to paint? How have you seen your work transform over the past four years?
Right now I like to paint from memory or from my imagination rather than from observation. My work has changed a lot during my time in college. I have learned that more is not always better and when to stop so I do not over-paint or develop something. I also have experimented with a lot of different techniques and developed something that fits my personal style and process. My current practice is a lot more personal and introspective than what I was doing my freshman year of college.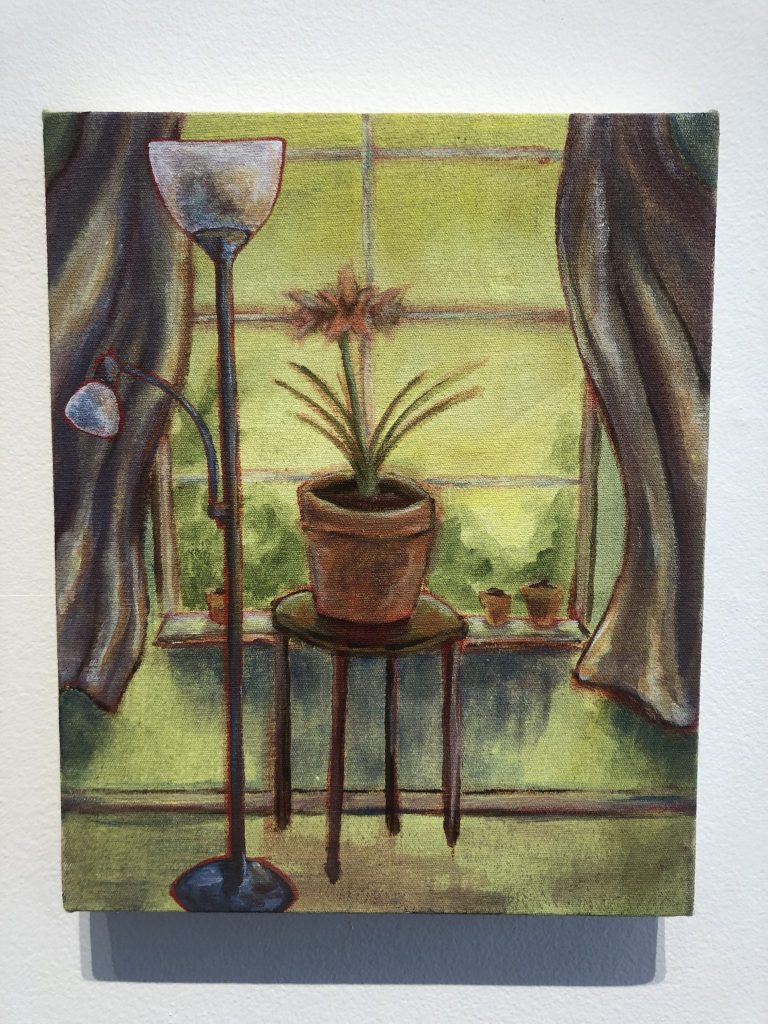 How do you see art playing a role in your life after college?
I always want being an artist to be part of who I am. I would like to go back to school to pursue an MFA in the future.
What artists do you admire and look up to?
I'm always researching artists and finding new inspiration, but for the past year a few of the artists I have been influenced by are Peter Doig, Alice Neel and Gauguin. I am interested in unnatural lighting and coloring at the moment.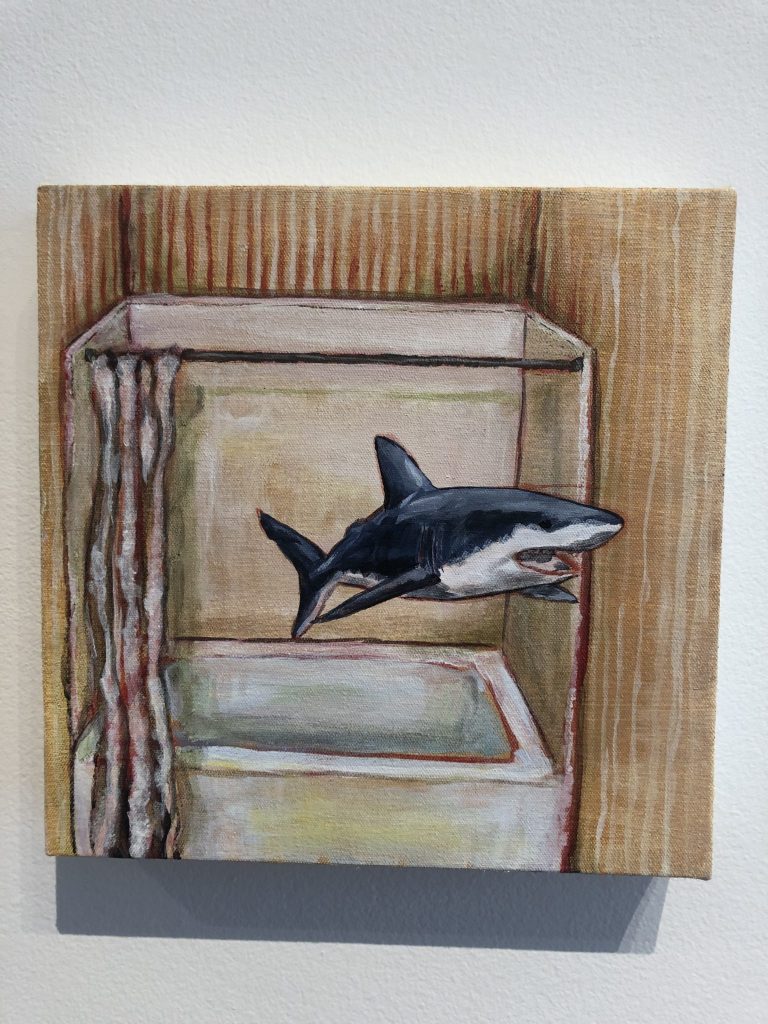 What would your dream gallery look like?
Since my work recently has been very colorful I would want a very minimalistic gallery space. White walls, wood floor, high ceilings, etc. But I also think that having nice ottoman-type seating would be nice so you could sit in front of the work and observe for longer periods of time. If we're really getting into specifics, I think a velvet golden-yellow ottoman would be nice!