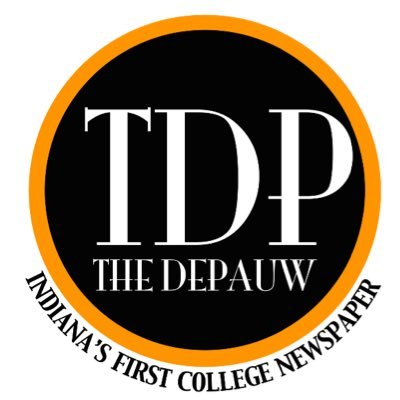 DePauw University faculty will consider whether or not a vote of no-confidence should be held for President Mark McCoy.
"It's reached a point where enough faculty think we should consider the possibility," said Howard Brooks, professor of physics and astronomy and the chair of faculty.
The vote is in response to faculty and staff concerns regarding budget cuts, changes in healthcare benefits, what some consider to be disappointing leadership and a lack of communication from President McCoy, said Brooks.
"There is a strong sense throughout the faculty that our perspectives are not influential when making decisions," said Jeanette Pope, professor of geosciences and chair of the Strategic Planning Committee. Members of the committee will meet Wednesday with Kathy Vrabeck, chair of the Board of Trustees.
Last Thursday and Monday, two unofficial anonymous votes were held during faculty meetings on whether a vote of no-confidence should be held for McCoy, said Brooks. According to the poll, Thursday's results were: 51-Yes; 0-No; and 3-Abstain, and the results of the votes cast on Monday were: 40-Yes; 3-No; and 2-Abstain. Total faculty is 265, according to Brooks, who said not all faculty members turned out for these meetings.
Many of those who did attend both faculty meetings voted twice, he added. Thus, an official ballot was generated through e-Services on Monday. The advantage of doing it electronically is that it will reach out to all professors, particularly those on leave, said Brooks.
"Voting will close Thursday at 11:45 a.m. in order to allow the results to be shared with the Academic Affairs Committee of the Board of Trustees," Brooks wrote in an email to faculty. Select faculty members will meet with the Board of Trustees later on Thursday. They are: Brooks, David Alvarez, chair of the curriculum committee, and Dave Worthington, chair of the governance committee.
According to Brooks, the vote needs to be a "supermajority" (4/5 to 3/4), not a close call. "There has to be a sense that there is some sort of threat to the well-being of this institution," he said.
If there is a large majority and the motion of no-confidence is put forth, the accusation cannot be vague. Legitimate points must be laid out with reference to the University by-laws that point to where the president has not played a large enough role, said Brooks.
Failure to do that can result in negative publicity, he added.
"If we don't have a cause, it will stain our image," said Brooks. "It can also damage enrollment numbers and our campus climate."
According to an email from Ken Owen, special advisor to the president, on behalf of McCoy, the President said while he is disappointed in the voting, he is committed to improving governance processes, the transparent sharing of information, and to working with faculty and staff to bridge their differences.
This discord at DePauw follows trend at campuses across the country. In an article from The Wall Street Journal written in May 2018, data compiled by Sean McKinniss shows that the average number of no-confidence votes between 2013 and 2017 was 17, an increase from an average of 3 between 2000 and 2004. In his doctoral dissertation, McKinniss states that the increase is due to a lack of shared governance in higher education.
Many colleges who are experiencing a vote of no-confidence for their president are doing so for clean reasons such as criminal activity, said Brooks. DePauw's situation, concerning a lack of leadership and the sharing of details, is more complicated, he added.
"This (the vote) is aimed to inform the campus community," said Brooks. "It is time to find out how many people actually express no confidence in our President."