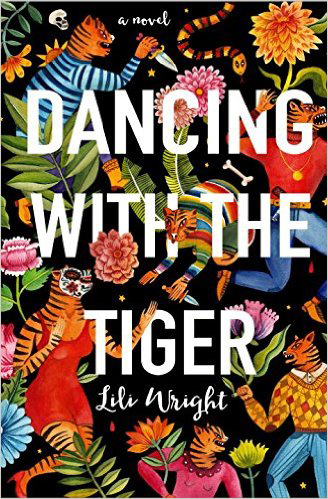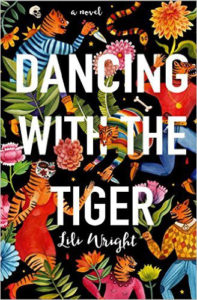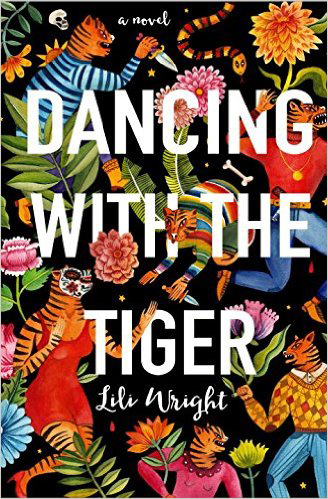 It took DePauw University English professor, Lili Wright, close to six years of writing, motherhood and teaching, for her book, "Dancing with the Tiger" to become reality.
"Dancing with the Tiger" was picked up by G.P. Putnam's Sons, a branch of Penguin Publishing, and was published this past July. The book is Wright's first fiction novel, and it has already earned acclaim from critics.
The novel tells the story of the fight surrounding an ancient and priceless mask that is dug up by a looter in Mexico.
The journey of her latest novel began when she was working as a reporter for the Salt Lake Tribune and taking night classes at the University of Utah. While taking a Spanish course, Wright was persuaded to go to Mexico with her professor and a group of students. She took a leave of absence from the paper and fell in love with Mexico's culture﹘ especially Mexican folk art and masks.
"As soon as I got back to the paper, all I wanted to do was go back to Mexico," Wright said.
She later applied for and received a grant from Inter American Press Association where she set out to complete a long-form journalism piece about a women in Mexico who set up a hospital and implemented training for midwives, in addition to promoting sex education. Her piece was never completed, but her time working and living in Mexico, and later spending her sabbatical in Oaxaca, influenced "Dancing with The Tiger."
Prior to writing fiction, Wright earned a master's degree in creative nonfiction at Columbia University and then spent 10 years working as journalist across the country. Her first well-received book was a travel memoir, "Learning to Float," which was published in 2003.
Wright then wrote an unsuccessful second memoir about the short time between the birth of her son and the death of her mother. "I was angry I couldn't sell that book, but I decided to write something totally different, I'm gonna write something I can sell," Wright said.
The novel not only received great reviews from renowned papers such as the New York Times, but it also encouraged Mark Gordon to option it for a motion picture. For a price, his company has now obtained exclusive rights to Wright's work for a year and a half.
Mark Gordon is currently an executive producer of "Grey's Anatomy" and "Criminal Minds" and has produced films such as "Saving Private Ryan" and "The Patriot." Although being optioned doesn't guarantee screen time, Wright is excited about the possibility of her work transforming onto the screen.
"I think it will make a great movie and I thought that when I was writing it," Wright said, "It is very visual and has a suspenseful story, and I think Mexico is underplayed in the film."
Wright will be reading a selection from "Dancing with the Tiger" tonight in Thompson Hall at 7 p.m as part of the Kelly Writer Series.
During the reading, students and faculty will be able to see glimpses of the Mexican culture which sparked Wright's desire to create a novel based in Mexico. The DePauw community will also be able to see Wright's personal photographs of people, places and masks which inspired particular details and descriptions throughout her novel.
"There is a scene up in the mountains where there is a cabin with a glass roof where the tiger crawls across the glass and that is a real place and I have been there," Wright said, "Or when we were living in Oaxaca we had a swimming pool with our neighbors and the pool guy was always out to lunch, so naturally the pool would grow greener and greener so I used that as a metaphor for the darkening of the plot in the story is that the pool keeps getting greener and greener."
When Wright is not busy writing, swimming at the Charles P. Erdmann natatorium, or being a devoted mother or wife, she is teaching Intro to Creative Writing and News Writing. Junior Rachel May who takes News Writing says Wright covers a lot of material in class. "It is really exciting to be in a class with a professor who has a new, successful book out," May said, "I'll be excited to read her novel because the fiction genre is so different from how I know her."
Students will register for Spring courses as early as next week and can take Wright's creative nonfiction workshop.
Wright has verbally expressed much gratitude towards DePauw staff and faculty who supported her work and read drafts along the way. In the last few pages of the book she also includes written acknowledgement for individuals who offered guidance.
Professor Joe Heithaus, who currently directs the Kelly Writer series, said it is a standing tradition that a faculty member reads his or her work during each semester.
"It's exciting to be a writer," Heithaus said, "It's a big deal to start that journey and end with a publication."
The English department has planned a celebration to commence at Wasser Brew Company directly following Wright's reading. There will be food, non-alcoholic beverages and a cash bar provided at the after party.
Members of the DePauw community interested in reading "Dancing with the Tiger" can purchase a book at the reading or enter a picture for the #ShowYourMask competition to earn a free signed copy. Anyone can participate by submitting a photo entry with their mask of choice online. The competition closes Oct. 28 and the winner will be announced on Oct. 31.