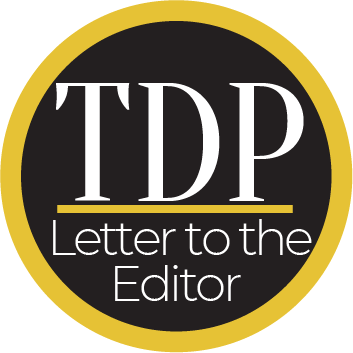 My first visit to DePauw feels like ages ago, but slivers of it still stick with me: the kindness of my host, who introduced me to Scoops and revealed Roy's best study spots, East College in late fall, and President Mark McCoy's animated speech in Meharry Hall about the shiny new Gold Commitment. Weighed down with the information overload of a college visit, this speech soared over my head, but McCoy's face remained with me as the executive of my possible new home.
The disaster of McCoy as DePauw's president quickly became intertwined with the experiences of my first year. I learned of the protest during Jenna Fischer's lecture in spring 2018, when students utilized the highly publicized event to voice their fears about the slew of racist, anti-Semitic, anti-Muslim, and homophobic slurs discovered throughout campus, highlighting the dark underbelly of a laissez-faire executive that failed to ensure the safety of its student body.
Now that McCoy has announced his resignation, we find ourselves searching for his replacement at a time when many students feel unsafe and dissatisfied with his shortcomings.
While I will not have a direct influence on who succeeds McCoy, I know his replacement will affect the entire university. To ensure positive change, there are some non-negotiable traits of the position that must be embodied by McCoy's successor.
Transparency: Although the firings of DePauw faculty and staff happened seven months ago, I still remember student reactions to the aftermath: confusion, anger, betrayal, and more. After the decision was made, the announcement was sent via email to the student body with no warning. The 21st president of DePauw should be honest, open, and communicative with the student body in order to instill trust.

Student-centered commitment: One critique of the McCoy administration has been its failure to meet all of the eight listed demands of the Association for African American Students. DePauw University would not exist if it were not for students. Its president must respect students' needs, which includes ensuring the safety of every student and promoting an inclusive campus culture.

Community investment: Having only seen President McCoy a handful of times last year, I believe the president of a university should visibly participate in the community they lead. The president should actively attend student extracurriculars, and make an effort to know every student personally on campus. DePauw prides itself on the familial culture of small, discussion-based classes and easily accommodating professors who are eager for rapport with their students, and the president is not exempt from that accessibility.
My hope for the next president of DePauw is that they understand our university's complex history and realize the power they hold in leading a new era of growth, compassion and learning. I also hope they like a good garlic cheeseburger and are down for a boulder run.
Joanna Berry '22