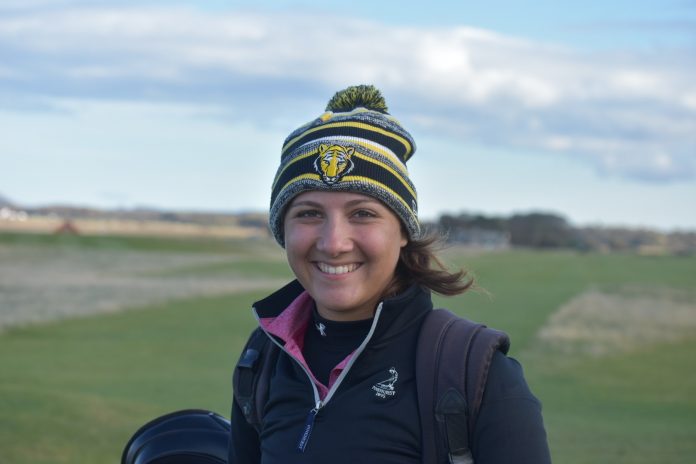 Last year, senior golfer Larisa Luloff accepted her All-American honor by the NCAA at the Division III National Championships in Orlando, Florida. The next day she finished the championships with a score of 344, good enough for 66th place but well below Luloff's standards.
What could have been a disheartening performance turned into motivation for the senior, who is currently ranked first individually in all of Division III women's golf and is a National Player of the Year candidate. The DePauw women's golf team is ranked second in the nation as a team as well, with an opportunity to place high in nationals, but the success starts with Luloff and she knows it.
"I believe I can win it all," Luloff said.
Head coach Vince Lazar believes that despite what happens for the rest of the year, Luloff has already established herself as the face of DePauw women's golf.
"She's the best golfer I have ever coached," Lazar said.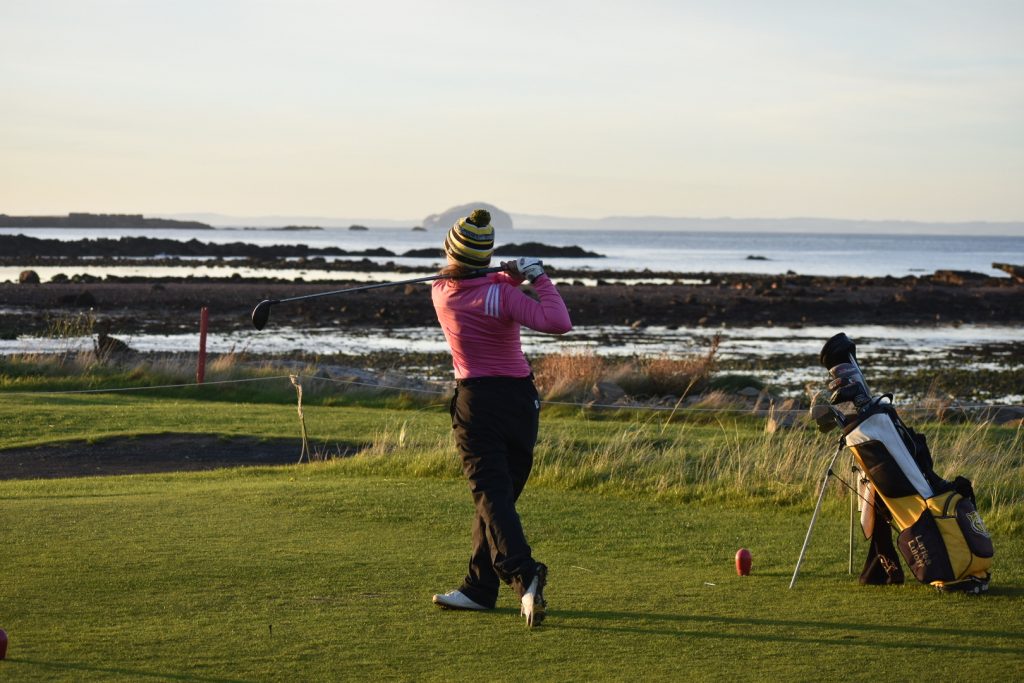 Luloff has always been surrounded by golf because her grandparents lived on a golf course. She remembers growing up in Cary, Illinois and playing Par-3 courses as a child. However, she played lots of sports as a child, practically all of them at some point, making it difficult to specialize in golf until high school.
"I played travel softball during grade school and stuff, so I didn't play golf enough as a kid to know that I was actually good enough at it to specialize in it," she said.
Luloff grew up undersized for her age, so her first steps on the golf course in high school were intimidating to her as she found herself surrounded by bigger and more mature girls.
"I looked like I was 8 compared to everyone else," she said.
Soon enough, she competed with the top girls on her team, reaching the top spot on her team as early as her sophomore year. When she began looking at colleges her junior year, looking for places where she could golf was a given.
Luloff was on her way to the University of Evansville for a visit when DePauw's Lazar called her to let her know that he had an interest in recruiting her and wanted her to come on a visit. Lazar worked fast and set up a visit the very next day so Luloff could pass through Greencastle on her way home.
A combination of academic rigor, a successful golf program and a smaller school population drove Luloff to attend DePauw in the fall of 2015. At DePauw, Luloff has played golf all four years, been a member of Delta Gamma sorority and is an Honor Scholar majoring in history. Through all her experiences at school, none stick out more to her than golf.
Golf is different than most sports since golfers do not work together as one would in a team sport like basketball. Despite it being largely an individual sport, Luloff's greatest memories are attached to her team.
"Little things like our van trips on road trips are so much fun," she said. "It's just great bonding time and the type of stuff you are never really a part of unless you play on a team."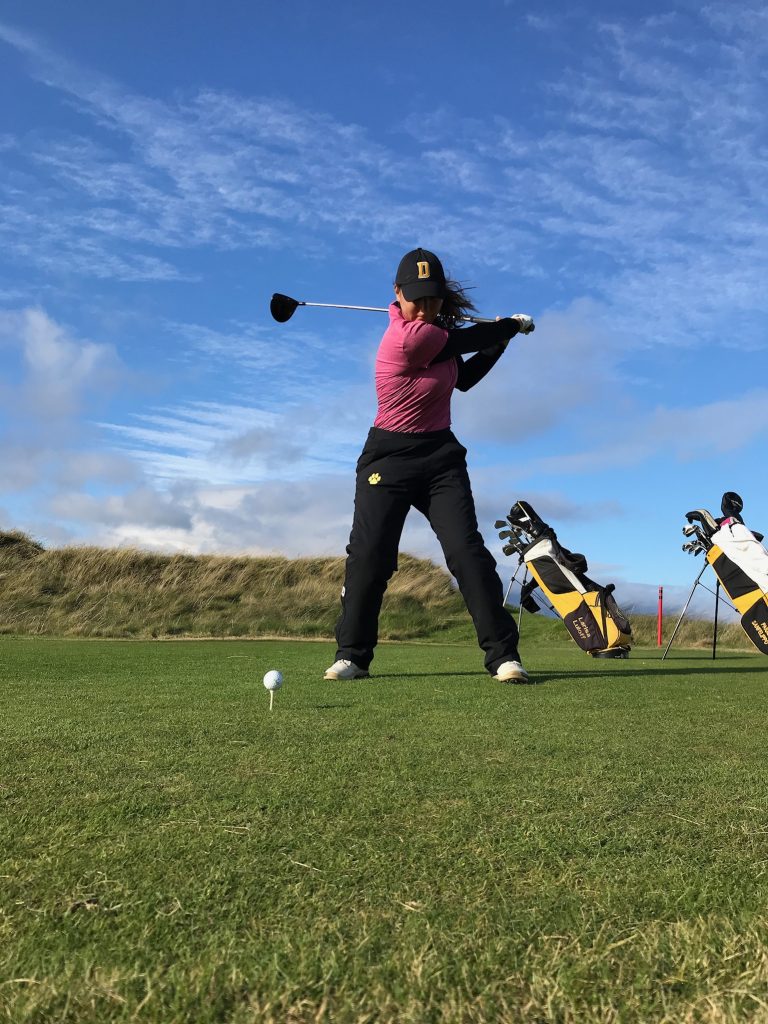 Junior Anna Foley views Luloff as the leader of their team and said that her focus forces the team to remain focused day in and day out.
"She's a person who can put aside everything that's going on around her and really get in that competitive zone that all athletes strive for," Foley said. "Being able to play with her on the golf team has made my experience as a student-athlete one of the best parts of my college career."
Luloff and Lazar have gotten particularly close as well. Not only is he her coach, but he's her coworker at Tiger Pointe Golf Course and a committee member for her Honor Scholar project.
"As a coach, you don't get to build that type of relationship with every player," he said. "I'm happy I've been able to do that with Larisa."
Luloff, a 2018 All-American, managed to get even better this season by improving the mental side of her game, which she considers to be the trait that separates her from the pack.
"People always joke with me because no matter what type of shot I have, good or bad, my facial expression doesn't change," Luloff said.
"I wouldn't want to play her in poker," Lazar said.
No matter what direction Luloff heads in life, golf will continue to be a focal point. Right now, she is finishing her senior Honor Scholar project, which is a documentation of the development of women's golf in history. She plans on going to law school in a year, but in the meantime is getting her PGA certification to be a golf pro at Tiger Pointe Golf Club here in Greencastle. She hasn't ruled out coaching as a career path, as she would like to mentor people in some way.
But for now, she has unfinished business to handle. Last year's national championship still leaves a sour taste in her mouth, but this year is a different opportunity and she is far more prepared for the big event, which starts on May 14. The Houston, Texas course, which she played in the fall, fits her game better than last year's. Luloff is not a big hitter, and the course is not long, so having to keep it straight and gain strokes through her short game is an advantage to her.
"You play sports for opportunities like this," Luloff said. "And our team has a really great opportunity this year."