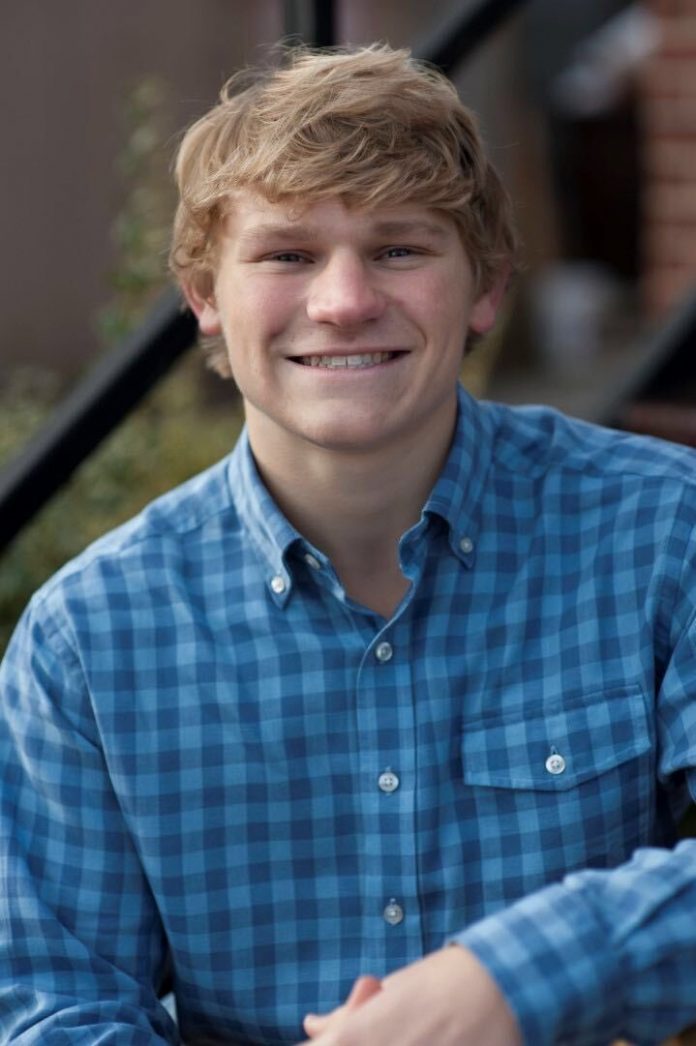 The phone rings several times before Jake Labus's voice is heard on the other line. He is calling in from Indianapolis, stepping out from his work day to talk about the ways his life has changed this semester. Labus is a junior at DePauw who chose not to enroll in classes this semester.
When he heard DePauw's announcement to make Junior and Senior courses remote this semester, Labus knew that this would be the optimal time to pursue other interests.
"I had a very roundabout way of getting this internship. When DePauw didn't invite back the upperclassmen it was a Saturday. That Monday, I reached out to my Management Fellows advisor to set something up. Since we weren't going to be on campus anyway, I felt like this was the perfect time to reevaluate," Labus said.
As a member of the Management Fellows, Labus began a last-minute search for an internship this fall rather than the internship he was planning for in Spring of 2020.
In a stroke of luck, Jake's Management Fellows director Sandy Smith was able to connect him to Tyler Sadek, a man with a small team in Indy doing private equity work. After one informal interview, Labus knew that working with Sadek would be a great opportunity and that they would make a good team.
Living and working in Indianapolis leaves Labus's day looking radically different than those spent in Greencastle as a full time student. He wakes up at 7 am for a quick run before grabbing some breakfast and heading out the door. He enters his shared, ultra-modern office space around 9 am. The work day begins with a five minute meeting with Sadek to get assigned "sort of like a daily checklist" Labus explains.
As Sadek's intern, his daily activities typically vary between researching companies, reading investment books, or communicating with potential clients in which they may invest. Afternoons for Labus are spent sitting in on calls with investors until the work day is over at 5.
Much of Jake's internship remains unaffected by the global pandemic. The work he does is on such a national scale that the companies they work with are well adapted to long distance communication to conduct business. The pandemic has mostly made its mark on Jake's relationship with those working around him.
"It's more difficult for me to meet my other coworkers because everyone tends to keep in their own office space," Labus said. "[The masks] make it harder to reach out and introduce yourself to everybody and keeps a lot of people working from home who would otherwise share my office space."
After work, Labus tries to spend time with his family and friends. He makes a conscious effort to remain connected with other DePauw students whenever he gets the chance.
"I definitely still feel the DePauw community around me. There are so many students living in my area. I don't feel like I'm missing out on too much," Labus said.
Jake, along with the rest of the DePauw community, is living a drastically different college experience this year but this setback led to him taking advantage of this situation and was able to find a creative solution that allows him to stay on track with what he wants to do. Jake's ability to adapt and his initiative to make the most of his time at home has provided him a great learning opportunity that may have otherwise been missed.