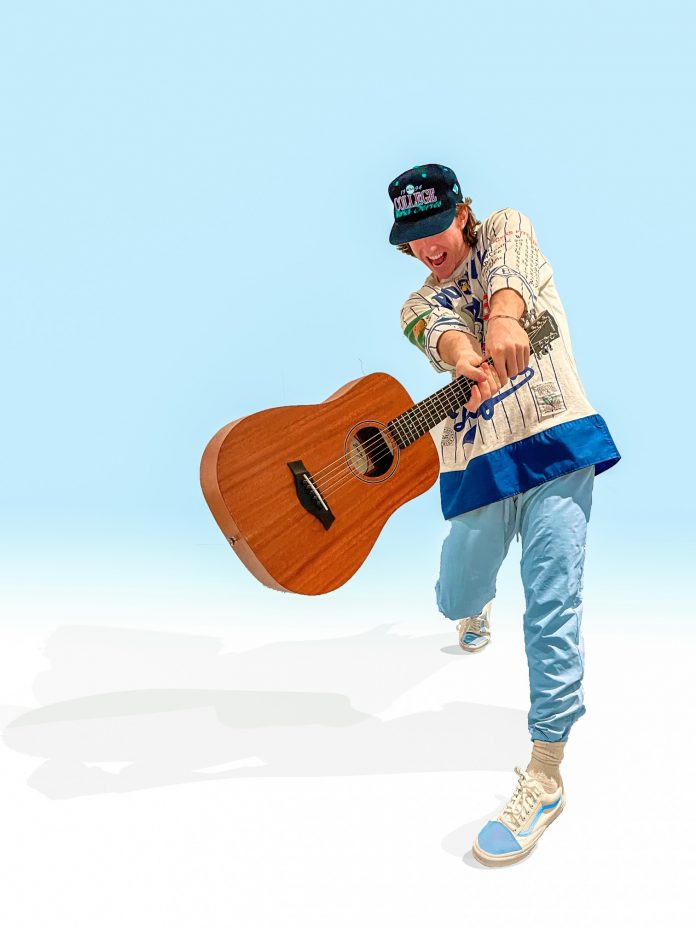 Filled with catchy synth leads and stacked vocal harmonies, senior Jack Omstead's music blends the best of mid 2000's hip hop with a modern twist. 
The Canadian singer-songwriter began putting his music out in public midway through his sophomore year at DePauw. But it was not until last year that Omstead took down his old tunes and decided to seriously pursue his music career. 
"In high school I really got into it. Music was always the thing on the side that I would do when I wasn't doing schoolwork, or playing baseball," Omstead said. 
Now, Omstead's Spotify has reached over 150,000 monthly listeners and is featured on Spotify's "Varsity Bars'' playlist. His social media accounts have grown steadily as well. 
In addition to writing, producing, and mixing his music, Omstead shoots and edits all of his media and cover art. 
"I'm a one man show. It's not because I necessarily want to. It's just always been that way, I've never had anyone else to do it," Omstead said.
Recently, however, Omstead has collaborated with other upcoming artists, working with DJ Diddy and PmBata on a new track, "Better With U," which has reached over 170,000 streams on Spotify since it was released last month. 
In the next few months, Omstead hopes to release plenty of new music. While maintaining an active social media presence, Omstead has over 70 songs produced and recorded waiting for release.
"I think the stuff that I have out right now is good but it's not the best representation of my sound," Omstead said. 
Outside of working on music and studying at DePauw, Omstead plays on the baseball team. Currently, he is taking a semester off but plans to return in the Fall to finish his senior year. 
"I met Jack freshman year through baseball," senior Blane Cook said. "He's an awesome friend and even better support." 
Cook met Omstead when he was just making beats for fun and is amazed to see where his music is now. "No Way" is Cook's favorite Jack Omstead single. 
Joe Runnells, a junior, also met Omstead through the baseball team. As a first-year on the baseball team, Runnels found Omstead to be an upperclassmen he could talk to right away.
"I remember my freshman year, first time being around everyone, you're kind of scared to talk to the upperclassmen … And then there's a dude with the Canadian accent who's carrying a scooter around everywhere he goes who's just the easiest dude to talk to in the world. That was Jack," Runnells said.
Now as an upperclassman, Runnells hopes to be the same: a welcoming role model on the team.
"We'll be at team lifts or on bus trips and someone will play one of his songs and everybody gets a little louder," Runnels said. "I don't know if he gets embarrassed, but I know he loves when everyone listens to his music so it's a lot of fun."