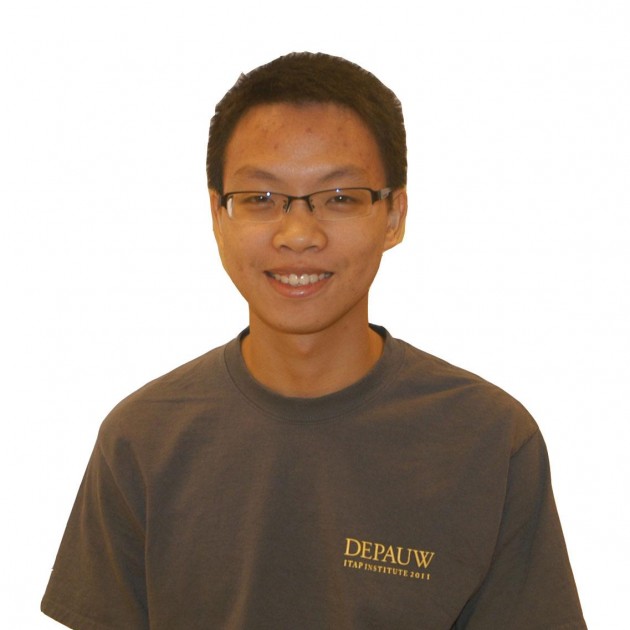 For Vietnamese people, Sept. 2 is a special day — it's our Independence Day.
On Sept. 2, when I was five years old, I walked out of my house and saw many families in my neighborhood hanging Vietnamese flags on their balconies. Forgetting my date with a girl next door, I ran back to my house and asked my dad why there were flags everywhere. My dad explained their significance, and I asked why our house didn't do the same thing. The next day I was proud to be the one hanging a flag on our balcony.
Since then, it has become a habit. Every year, I bring out that national flag and hang it over the balcony.
Last year's Independence Day was the first time I wasn't able to continue the tradition. My new room at DePauw felt strange, so on the night of Sept. 1, I hung the flag on the wall of my room and ate Vietnamese noodles with my roommate, who celebrated with me even though he is American.
The next day, at the beginning of my World War I history class, my professor announced that it was the Independence Day of Vietnam. Everyone clapped. Two of my friends helped me hang the flag from the board.
I felt warm. That's something I love about the people at DePauw. They are so good at making people feel at home.
In that class, we discussed the Vietnamese Declaration of Independence. Notably, the document opens with a familiar line: "All men are created equal. They are endowed by their Creator with certain inalienable rights; among these are Life, Liberty, and the pursuit of Happiness."
Sound familiar? Yes, it's from the American Declaration of Independence.
We didn't steal it — the document has citations.
On Independence Day, patriotism is often a focus. Sometimes, to celebrate the holiday at home, my family visited my grandpa, who fought in both the Indochina and Vietnam Wars.
He always talked about patriotism. According to him, our patriotism is built upon two factors.
First, we are proud of our history of 4,000 years during which we have battled other countries to preserve our freedom.
Second, we share the same blood. Eighty percent of population identifies themselves as "Kinh" ethnicity.
From a comparative Vietnamese point of view, America is weird. As a nation, the American Declaration of Independence is more important in the sense that it created the United States of America.
Before July 4, 1776, America wasn't a country. America is a young nation without a long history.
But above all our differences, Vietnamese and American people are much the same. I love my country, and so do my American friends. We both celebrate our Independence Day with hope for the future. Happy Independence Day!
– Nguyen is a sophomore from Hanoi, Vietnam majoring in computer science. opinion@thedepauw.com