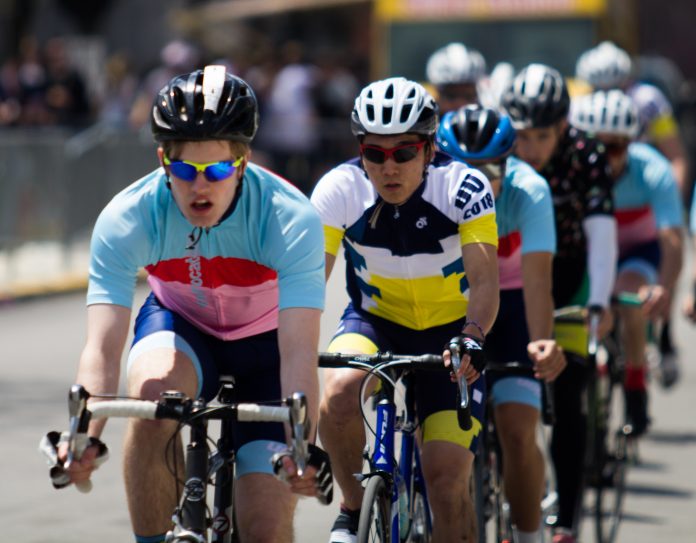 The first official Little 5 event took place this afternoon, as Phi Delta Theta's Luke Maier and Alpha Chi Omega's Jodie Hutchins finished first in the men's and women's races, respectively.
The Time Trials are straight line sprints on Area 30, which go toward the overall Omnium score as well as seeding in the Street Sprints. Maier and Hutchins will be seeded first in the Speed Sprints due to their first place finishes in the Time Trials.
Maier finished with a time of 54.78 seconds. His first place finish gave Phi Delt 11 points towards the Team Omnium. Phi Gamma Delta's Rick Brainerd finished second with a time of 55.02, and Delta Upsilon riders took home third through fifth as Keisuke Ohtani, Rafael Robert and Eric Spehlmann finished third through fifth, respectively.
Hutchins finished with a time of 59.09 in the women's race. Pi Beta Phi's Mallory Bell finished second with a time of 62.04 and Alpha Phi's Shelby Bricker finished third with a time of 62.12.
Delta Upsilon is currently in first place for the Men's Team Omnium with a score of 24 points with Phi Delt in second with 15 points.
Alpha Phi is winning the Women's Omnium with 77 points, while Alpha Chi Omega is in second with 58 points.
The Street Sprints will occur Friday at 5 p.m. on Anderson Street. Below are the complete results, as well as the pairings for the Street Sprints.