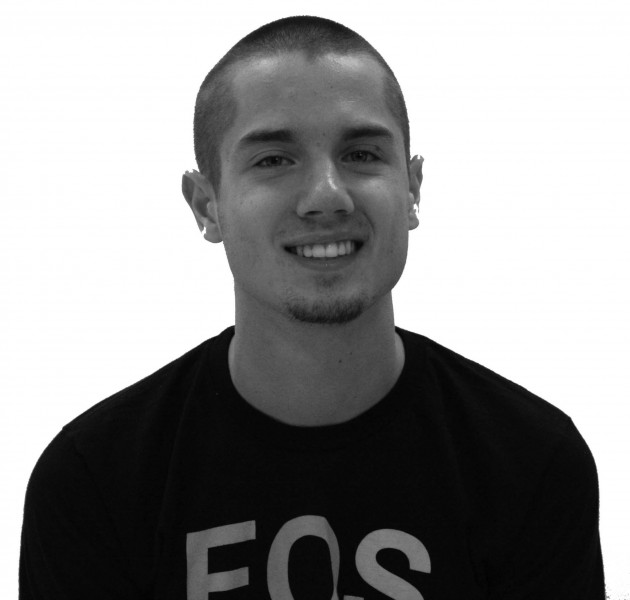 As an avid music fan, I am always looking for new artists to add to my iTunes arsenal. If you share this same interest, I highly suggest you take the time to listen to these three bands.
All three of them have developed a song or two that have become viral sensations and soon may become mainstream hits. All three also played this summer at Lollapalooza, a three-day music festival in the heart of Chicago.
The Joy Formidable — This high-energy rock trio was formed in North Wales in 2007, and now records full-time in London. Led by lead singer Ritzy Bryan, the band has had experience touring with well-known bands such as Passion Pit and Temper Trap since 2009.
With over 500,000 views on YouTube, The Joyful Formidable's powerful single "Whirring" has set the band apart from other new and upcoming groups. For a band still fighting its way up the ranks to mainstream, that is quite an accomplishment.
"Whirring" is led at its beginning by the strong, smooth voice of Bryan, but an incredibly strong bridge is what truly steals the show. With a head-banging guitar riff and pounding drum solo, you may find yourself listening to this tune on repeat.
If that didn't convince you, Dave Grohl, lead singer of the Foo Fighters as well as the former drummer of Nirvana, tweeted in April, "I would like to personally thank The Joy Formidable for writing song of the year 'Whirring.'"
The Naked and Famous — Formed in New Zealand in 2008, this five-person band has already had success in its home country, landing the No. 1 slot for its single "Young Blood" in 2010.
"Young Blood" has made its way to seven million views on YouTube, while "Punching in a Dream" and "Girls Like You" have garnered two and one million views, respectively.
The Naked and Famous have an interesting sound that makes them seem like a hybrid of many already respected bands.
Their instrumentals are similar to those of Passion Pit, and their catchy chorus lines and rhythms are similar to those of MGMT.
From a band that is already so successful, I expect great things. As they continue to perform exhilarating shows across the world, I'm going to keep listening and checking on the band's progress.
Friendly Fires — This funky threesome has been together since 2006, offering its native England a unique sound.
Being aligned with the genres of alternative, disco and funk, any listener can expect a groovy variety anytime this group is played.
Their most popular songs have become very popular online and have been awarded at high levels already.
Arguably their most popular song, "Jump in the Pool" has almost two million views online. This song was included on their first LP, as well as "Skeleton Boy," which helped the album go double gold in the UK.
It's hard to stay still while listening to Friendly Fires. During songs such as "Skeleton Boy" that start off with a very funk-like bass intro, as well as a keyboard backdrop that almost resembles a robotic sound, most listeners are prompted to move to it in some way. Recognizable and simple choruses such as in "Jump in the Pool" and "Hawaiian Air" are easy and fun to listen and sing along to.
After going double-gold in 2008, the band was yet to come up with anything of the same magnitude. Look out for them to make some new jams to get back into the spotlight.
—Easterhouse is a freshman from Evergreen Park, Ill. majoring in communications. features@thedepauw.com