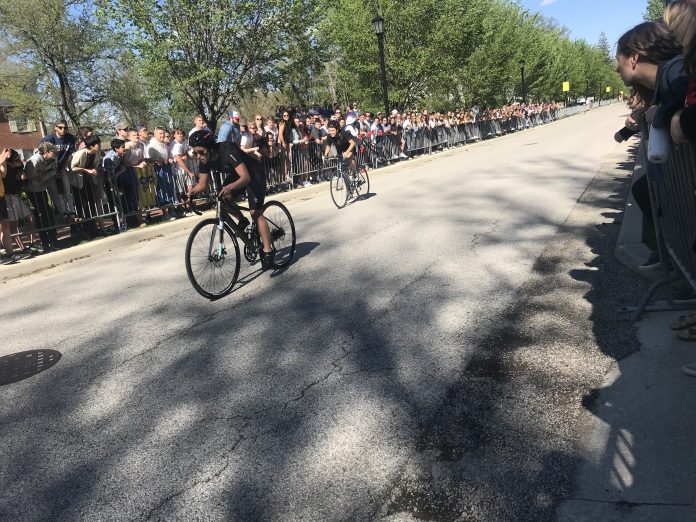 Green comes from behind to win Women's Omnium, but Bell wins the Omnium
As the Women entered the last few laps of the DePauw Little 5 Criterion, no bikers looked like they were in position to run away with the race. That's when senior Georgia Green made her move to the front and never looked back.
"It was probably with about five to six laps remaining when I realized I had a chance to win," Green said. "I'm still kind of in disbelief."
Green finished the 18-mile race in first place, giving herself and Alpha Phi 17 points toward the Individual and Team Omnium. Despite the first place finish in the Criterion, Pi Phi's Mallory Bell won the Individual Omnium with a total score of 16 points, as she finished second place in the Time Trials and Criterion.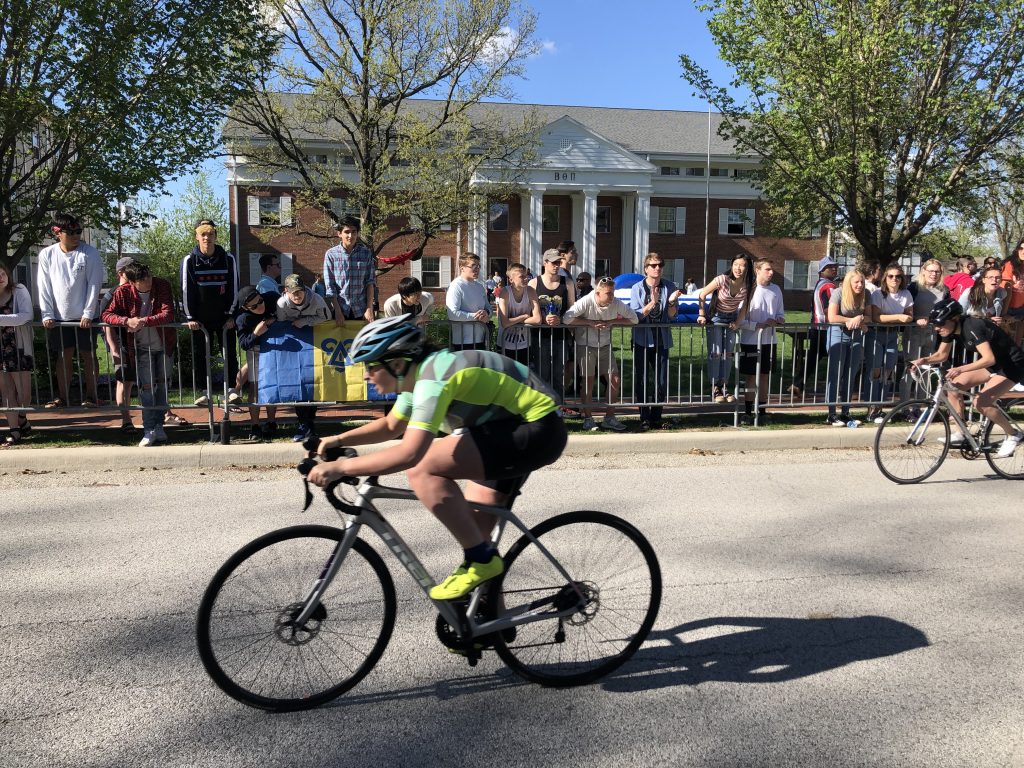 The Individual and Team Omnium is a combined score from the Time Trials, Street Sprints and Criterion. Alpha Chi Omega won the Team Omnium with a score of 191, barely edging out Alpha Phi who scored 190. Bell outscored Alpha Chi Omega's Rachel Gallulo in the Individual Omnium by one point, as Galullo scored 15 total points.
Alpha Chi Omega's Jodie Hutchins won the Street Sprints with Alpha Phi's Shelby Bricker finishing in second place. Gallulo and Bell lost in the semi-final races.
Green, a first-time rider in Little 5, said she was nervous heading into the race because she had less experience than most of the other riders.
"I learned how to clip into a bike like three weeks ago," Green said. "I had no expectations heading into the race, which I think helped me in the long run because it calmed my nerves."
Green didn't get the opportunity to celebrate right away because immediately after crossing the finish line, her and Gallulo attempted to high-five, which led to Green losing balance and crashing after the race.
"It was an awkward and funny way to end the race," Green said. "Nobody was injured so we can laugh about it now."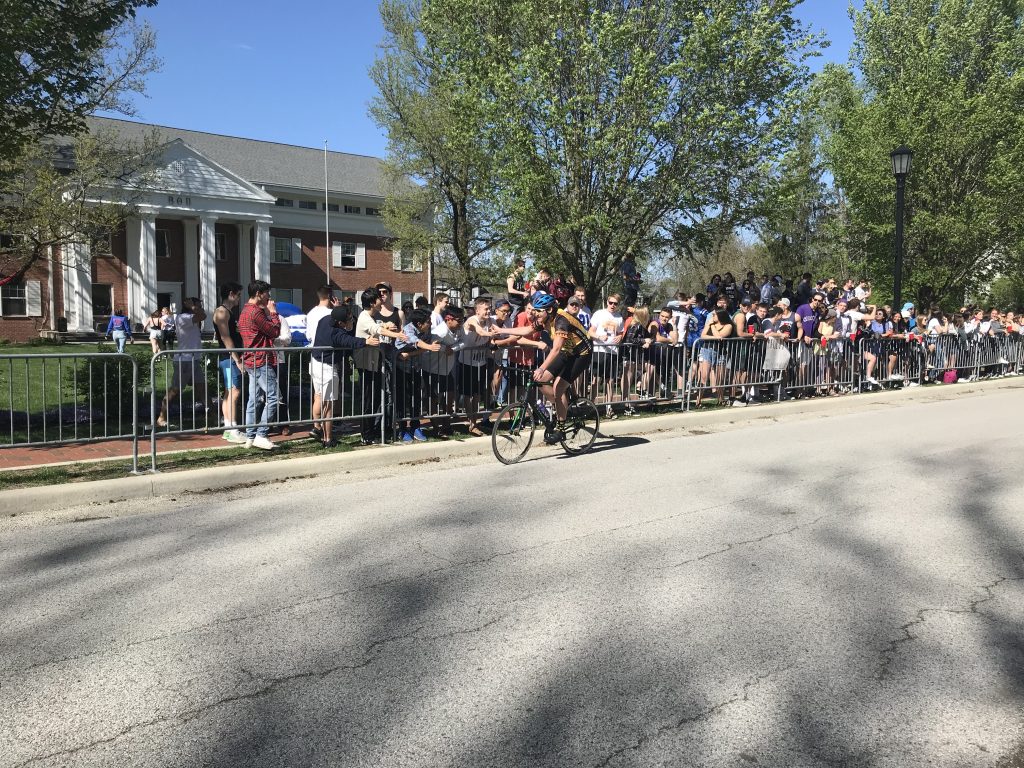 Ohtani runs away with Criterion and takes home Individual Omnium
Delta Upsilon swept away the competition in the DePauw Little 5 Criterion as the four top finishers were all from team Delta Upsilon, led by Keisuke Ohtani who won the 18-mile Criterion and Street Sprints.
Ohtani won the Men's Individual Omnium with a score of 36 points, with his teammate Rafael Robert and Phi Delt's Luke Maier tied in second with 29 points apiece.
The Individual and Team Omnium is a combined score from the Time Trials, Street Sprints and Criterion. Delta Upsilon finished with a total of 170 points for the Team Omnium, with second place Sigma Nu falling 96 points behind.
Ohtani also won the Street Sprints, edging out Maier in the championship round. Robert and Phi Gamma Delta's Rick Brainerd lost in the semi-finals.