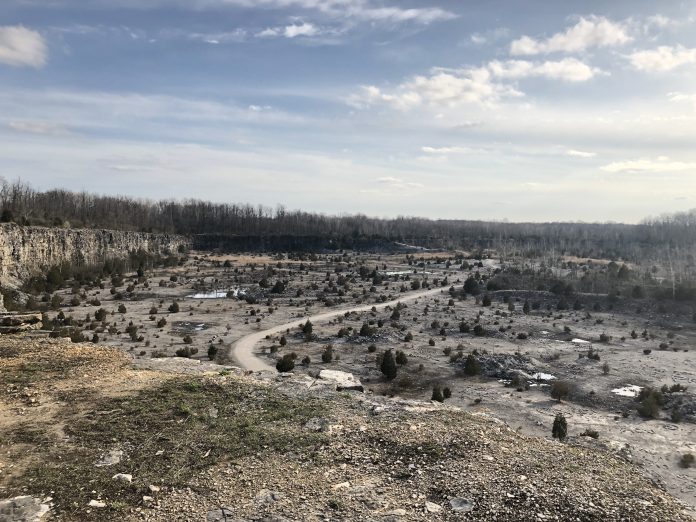 Three more bias incidents were found since the racial slur in the bathroom of the Inn at DePauw, according to an email by President Mark McCoy sent to DePauw University faculty, staff and students.
The four bias incidents reported in the email were "a racist threat in a restroom at The Inn at DePauw," "a homophobic and an anti-Semitic message also found in a restroom," "an incident of a student engaging in offensive behavior at the Duck" and "the n-word formed by rocks in the nature park."
According to McCoy, the anti-Semitic message was a swastika found in a bathroom, after the University checked all campus bathrooms as a result of the incident reported at the Inn.
McCoy added that despite not having the exact data yet, four reported bias incidents in three days is not normal. "This seems like a lot to me," he said.
Director of Public Safety Charlene Shrewsbury said that Public Safety also acknowledged an incident of a slur written on the walls of the tunnel that connects first-year residence halls, Bishop Roberts and Longden Hall.
Public Safety is working with Greencastle Police on all of the incidents that occurred on public property, which would be the racial slur at the Inn's restroom saying "All N*****s must die- KKK" and the n-word found spelled out by rocks in the Nature Park.
"We will work with them [Greencastle Police Department] on those [incidents] that involve public property, unless there's something with one of the other cases that we think they might be helpful in consulting them," director of Public Safety Charlene Shrewsbury said.
Even though Indiana is one of four states that does not have a hate crime statute, Shrewsbury said that the racial slur at the Inn would constitute as vandalism as far as a charge with the state of Indiana. "The University also has other charges we can make as far as code of conduct and University policies and procedures [if it were found to be a student who wrote the racial slur]," Shrewsbury said.
However, even though Greencastle Police is not involved in the student related incident and the two other incidents that happened on private property as of yet, that does not mean they won't be.
The investigation on the incident involving the student who, according to McCoy's email, engaged "in offensive behavior at The Duck," will be carried out the same as the other investigations. "I don't want to speak for [the] administration so it might be a better question for them, but as far as public safety goes, we will investigate that one the same as the other reports we've been given," Shrewsbury said.
Shrewsbury said that as a woman of color who grew up in Greencastle and is raising her family here, finding the people responsible is important to her on more than one level. "I have to decide when I have my Charlene hat on and when I have my law enforcement hat on," Shrewsbury said, "but that's not saying when I'm wearing my law enforcement hat, that I am still not affected personally because I am."
McCoy said they are reviewing camera footage related to these reports. There are no cameras inside bathrooms or at the nature park, but he said they can review hallway cameras that are stationed near the reported incidents.
With the cases that were reported in public places, McCoy said it could be a student or a member of the Greencastle community.
"We are not making any assumptions that this is a DePauw student," McCoy said.
Shrewsbury also said that at this point she is still looking at everyone until information leads her to think otherwise. "We are looking at everyone [as a suspect]. I'm not going to pinpoint down to a certain group, because when you do that you could possibly eliminate the person or persons responsible," Shrewsbury said.
She added that she has no leads that would prove the cases are connected. "It doesn't mean that they're not, I just don't have any information that can lead me that direction in the moment," Shrewsbury said.
DePauw has created a new email for reporting bias incidents on campus. The email is incidents@depauw.edu.
"We want everyone to report to us as soon as possible," McCoy said.
Shrewsbury said that Public Safety plans to investigate the incidents until they run out of leads. "I want to find out [who did it] as quickly as possible. I'd rather find out sooner than later. I don't want this investigation to take a long time. I want to find the person or persons responsible," Shrewsbury said.
Public Safety has added another vehicle for Safe Ride as well as a stop on South Jackson Street. In addition, Shrewsbury said Public Safety will be increasing patrols all over campus as well as adding officers who will be patrolling on foot and doing building checks. "They'll be going into residence halls if there's a propped door, they'll just check the common areas, they won't go up on the floors," Shrewsbury said.
Public Safety officers will also be available as safe escort, which will be a permanent addition as well as the increase in patrolling.
There are at least five hate groups in central Indiana, according to the Southern Poverty Law Center's hate group map. McCoy's email stated that "regional public safety officials do not report any uptick in hate group activities in our area."
Shrewsbury wants students to know that she cares and wishes that the people responsible for the incidents could fully understand how their actions have affected so many people on campus. "One thing I never say to someone that comes in and files a report to me is that 'I understand,' but this one, I understand," Shrewsbury said, "I'm hurting. I'm upset. I'm disappointed."