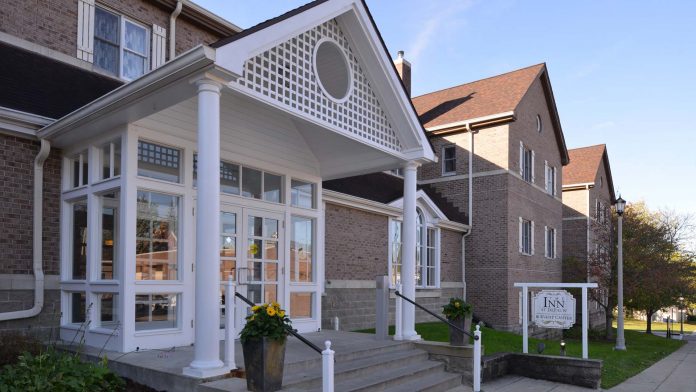 On March 3, 2022, The DePauw Jazz Combos – including students and faculty – performed at the Fluttering Duck as a part of the DePauw Jazz at the Duck (JatD) series. Jazz music is primarily improvised by each individual performer in a "combo" setting of three to seven persons, employing a shared melody and a series of chords that serve as a "roadmap" for each song.
The Duck will host a variety of different performances, including guest artists from Indianapolis and around the state, and faculty performances. Students can also participate in the performance.
Several DePauw faculty and staff will come in as the house band and play jazz standards at the student's request, and they are extremely welcoming to new players. The JatD series will take place every month on Thursday at 8:30 p.m. at the Inn's Fluttering Duck.
Jazz at the Duck is more than just a series of performances; every month, there's a jam session that's open for all students to participate in. If you want to participate but aren't sure where to start, just reach out to anyone you see playing at a jam session and they might be able to help you prepare a tune. "Students can come up and play as much or as little as they want, and I would encourage anyone who plays an instrument or sings to come and play at the jam session at least once before they graduate," said saxophonist Justin Brown.
Ngan Tran, who went to the Fluttering Duck last Thursday, said, "It's good to have a jazz night like I am in New York. I enjoyed the music so much and I think it would be fun to participate in a jam session."
"There is a lot to be gained from listening to new (or even the same) groups of musicians week after week," said Brown
Ky Duyen, a student who also went to the Fluttering Duck last Thursday to listen to Jazz at the Duck said, "It's just nice to be on campus and listen to music like you are at a big jazz club."
Future open jam sessions will be held on April 7, April 14, and April 21, but every Thursday will have some type of free live jazz that anyone is welcome to enjoy.