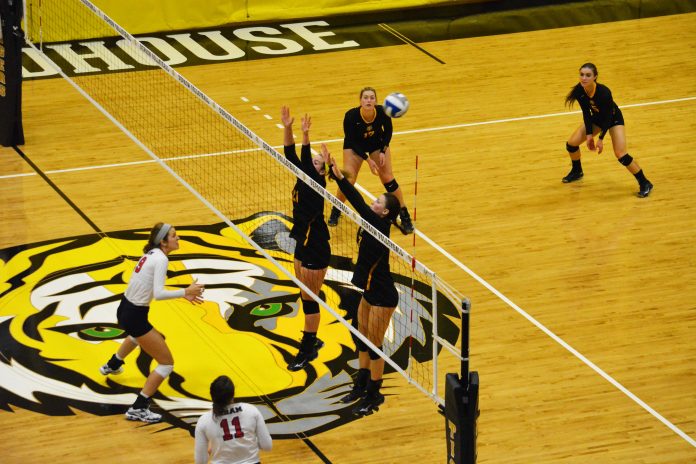 Following a third straight season going to the national championship, head volleyball coach Deb Zellers is optimistic her team can repeat their success and even win conference.
Zeller's made it clear that the focus this season is not only on winning, but also sticking to the team's core values. 
"It's really about our team culture and having a really rewarding year," said Zellers. "We want to have the type of season where everyone is growing a lot personally."
Zellers said the team is larger this year with the introduction of five strong first-years and a sophomore transfer. 
"They are playing at a level that is competing with our upperclassmen," she said.
In addition, Zellers credited the seniors for setting a good tone for the team and hopes they have a great last season, saying, "I'm really proud of the growth I've seen in them over the past four years."
Senior Liv Hartman and junior Cori Rusk, added their perspective on the program's potential and their hopes for the season.
"I think the team is capable of winning conference for the first time in recent history," said Hartman. "Wittenberg will be our toughest conference match, but we have confidence that we will beat them."
Rusk said there is a new culture of competition on the team.
"This year we have a much bigger team compared to last year. This makes us able to compete and push each other more in practices which, in turn, prepares us for tough matches," she said.
DePauw women's volleyball plays again this Saturday at home against Hanover College at 1:00 p.m. and Muskingum University at 3:00 p.m.