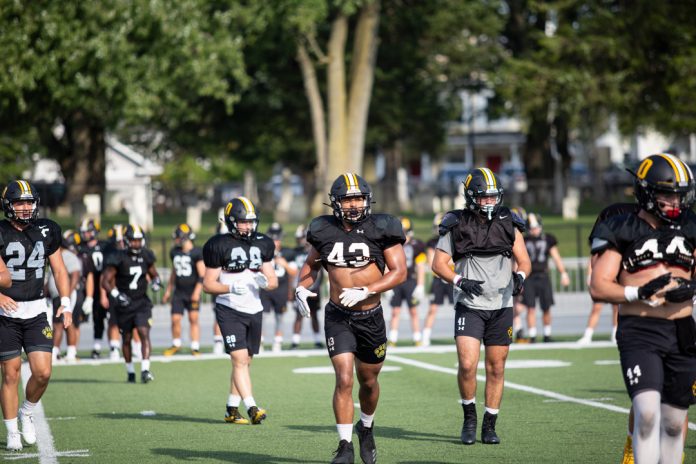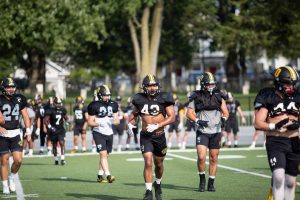 Head football coach Bill Lynch has high expectations for the 2019 season.
Despite losing a large senior class, Lynch remains upbeat about the team's more experienced offensive and defensive line.
Lynch pointed out that all 45 of the players who started the season have stuck with the program, proving the athletes' dedication.
In terms of first-year athletes that have made an impact, Lynch struggled to single any out and credited them all as being strong athletes. He referenced the junior varsity team's recent win over Rose Hulman.
Lynch said juniors Chase Andries, Cam Haynes and Jackson Hamersly have all demonstrated significant growth since last season.
Senior captains Brody Gude and Will Harris gave their take on the team's culture and potential for the season.
"We have a much younger team this year, but this is the closest I have seen us since my time being here," said Gude. "I think our willingness to succeed and our unity as a team will help us achieve greatness this season."
Harris said, "What excites me most about this season is playing with our strong group of seniors. I feel like we have a lot of potential and excitement lying ahead of us this season."
DePauw football plays again at Kenyon College this Saturday at noon.