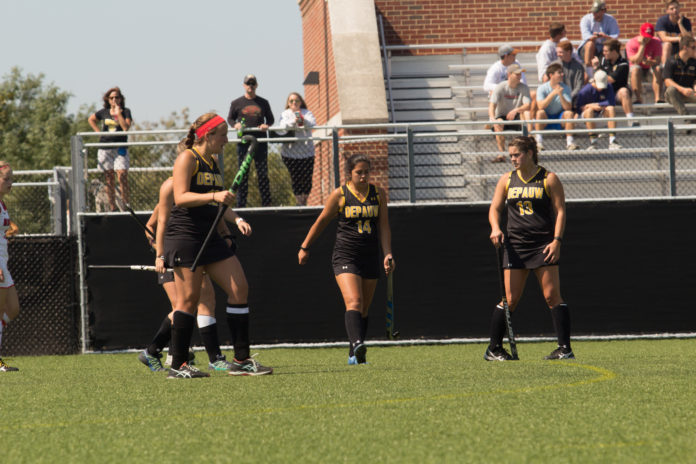 Despite having a much smaller roster than last year, head field hockey coach Lauren Thomas is confident that the talent is still there. 
"Our team has been really good at pushing themselves and pushing each other, almost beyond the point that I think they knew they could," Thomas said.
The team has overcome some difficulties following the graduation of four influential seniors, Sarah Foye, Corina Bourantas, Rose Revolinski and Sarah Simon. Thomas said this year's class of first-year students contribute a lot to the team.
Thomas stressed that she has seen improvement in all of the players. She highlighted the team's only goalkeeper, sophomore Ally Duranceau, as having impressive growth this year.
Team captains Kate Milner, Alexa Steil and Kelsey Doerr each provided their insight regarding the teams potential for the season.
"Our team is really close this year, and I definitely think that helps with our success on the field,"Milner said. "We are all very supportive and trust each other both on and off of the field." 
Steil focused on the team's raw potential. 
"The hard work and determination that the players have will help lead our team to the conference tournament," Steil said.
Doerr has a lot of hope for this year's team. 
"I am excited to watch our team continue to progress and improve with every game that we play, which has already been evident in our first few performances," said Doerr. "I look forward to how the rest of the season will turn out for this team." 
DePauw field hockey plays again this Saturday at home against Wooster at noon.