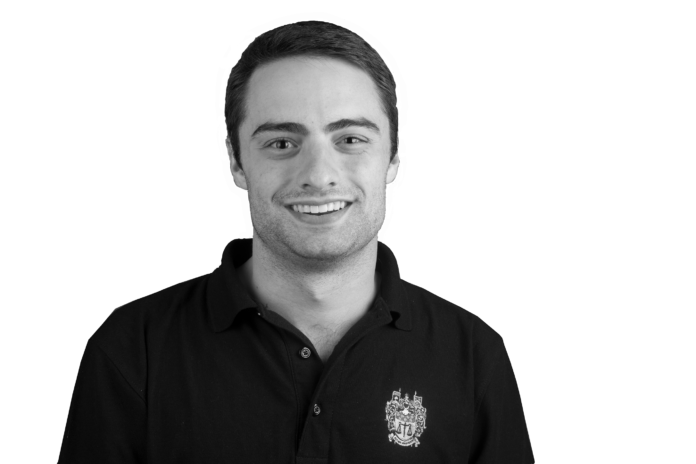 As a graduating senior working in the Office of Admission, I find myself faced with a similar set of questions from prospective students and their parents every time I step into work. The usual topics cover everything from Greek life to the cost of tuition; yet, one question tends to be a challenging one that few students look forward to hearing—"what are you doing after graduation?"
Those dreaded six words tend to evoke anxiety, fear, panic, and stress—especially for seniors. The upcoming career fair offers seniors as well as first-years (and everyone in between) the opportunity to start shaping an answer to such questions.
Upwards of 50 companies will be on campus on Tuesday, Feb. 21 from 2:00 until 6:00p.m.. They represent many different industries and job functions. Whether you're a first-year aiming to make a good initial impression, sophomore trying to land that first internship, or a senior trying to answer the post-grad question you should be in attendance.
Meeting and interacting with recruiters is a critical piece of the job search. Many employers use that first, one-minute interaction as an initial interview—take advantage of it. In a world of online applications, this fair gives you the chance to stand out and make personal connections that are often impossible to get when applying online.
That being said, simply attending and handing off a resume that hasn't been updated in six months isn't enough. Look online at the list of companies, find some you're interested in, and do your research. Tell them what you're involved in on and off campus, and how it might relate to their needs. Demonstrate your unique skill-set in a way they might not understand from your resume—all majors can add value to all types of positions.
In my experience companies focus less on your resume, but how you tell your story. Having a unique and relevant answer to the "tell me about yourself" question sets you apart from others. Tailoring that narrative to each company can help get your foot in the door.
After the fair is when you can start expanding your circle. Send every recruiter or alum you spoke with a thank you note or email. Connect with them on LinkedIn. When you begin applying for their positions, be sure to mention the conversation in your application or in your cover letter. That quick conversation with an alum or recruiter could lead to a position now or down the road.
As a graduating senior, I'll admit this process isn't always easy. Finding a job or internship can be a full-time job in and of itself. There are inevitable disappointments along the way, but take those in stride. I promise receiving that offer letter to your dream job makes everything worth it.
Our team at the Hubbard Center has put together a great fair, and we're excited to help you expand your circle. Should you have any questions ahead of the fair, feel free to stop in during any of our advising hours.
Brock is a senior Political Science and English writing double major from Greenfield, IN. He is also a Coquillette Peer Consultant at the Hubbard Center for Student Engagement.