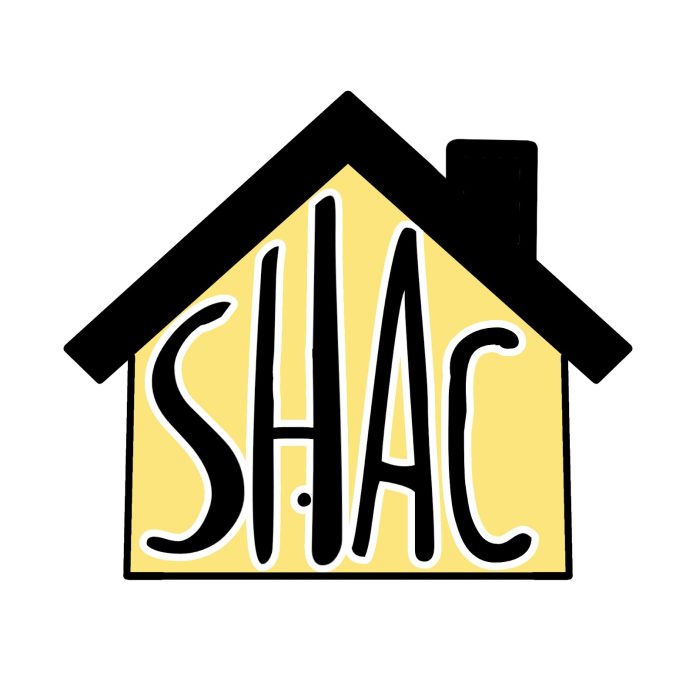 "People at home ask me what school is like, and am I supposed to tell them that I'm having a great time despite not having a shower door and not knowing whether or not my clothes are clean when I put them on because of the mold in the washer? It's hard to see all of the good stuff on campus, when the first thing you wake up to is the disrepair," Maya La Croix, a sophomore on campus voicing their sentiments of campus living in relation to their overall DePauw experience. Maya described the transition from living in Jordan Hall, a "Hilton Suite-like environment" to the "slap in the face" of Mason Hall–filthy, dirty, and in disarray.
When reflecting upon their experience and concerns with sophomore classmate and friend, Jade Karas, they realized that something must be done. Karas lived in Longden Hall during her freshman year and expressed that watching her friends reap the benefits of living in Jordan Hall was disheartening at times. She was optimistic in her transition to Lucy Rowland Hall, but describes the state of this university-owned building as "so much worse". Because of this, Maya and Jade co-founded DePauw University's Student Housing Action Committee (DPU SHAC) which provides students a platform to submit their concerns about campus living and is working to create a partnership between students and faculty/staff to address these concerns.
DPU SHAC is what La Croix and Karas call their "friend-group brainchild", and as children need time to develop, so does this organization. The original idea was proposed in August/September of 2022 and began to be implemented in November of the same year. The organization mainly uses Instagram to reach students, but is in the process of creating flyers and working on promotional aspects with Housing and Residence Life (HRL) as well as other student organizations.
The DPU SHAC Instagram has a variety of links to forms that are key components of the SHAC organization. The "Residence Hall Ranking Form'' allows students to rank how they feel about their residence hall based on the criteria of cleanliness, safety, comfort, and resource reliability. The "Housing Complaint Form" allows students to submit pictures of concerns they have about residence halls, talk about the experience of reporting to facilities and HRL, and describe the general state of the living conditions on DePauw's campus. The third and final form, the "Interest Form", is for any student who wants to help SHAC in their pursuits of providing a safe, clean, and healthy living space for all university students. These forms are filled out and sent directly to the DPU SHAC email, which only La Croix and Karas have access to.
Maya was very clear in describing what exactly SHAC is and what exactly SHAC isn't.
"The forms we have are pretty stringent. It is very clear that this is not a space that you can ramble on about problems you're having. This is not a space where you can report interpersonal conflict, 'beef' with your RA, etc. We are not here for any facilities management slander. At the same time, we want SHAC to be a safe place for students to complain. Don't use this as an excuse, but please do get it out and voice what's going on," said La Croix.
The importance of building relationships and partnerships with staff/faculty is evident in both La Croix and Karas's remarks about the organization. However, they were clear that students should not be deterred from voicing their opinions for fear of pushback or punishment from the administration. Housing and Residence Life, John Mark Day, and the Student Affairs team are excited and want to help engage students in these types of conversations.
To increase engagement, La Croix and Karas emphasize the "Interest Form". By filling out this form, students have the opportunity to be a Student Advocate for SHAC meaning that they would play a direct role in being a part of the solution.
Karas detailed the role of a student advocate, stating, "We want them to come prepared to read through some of the reports that we are getting from students, to keep reminding their fellow students to aid with the upkeep of the building they live in, clean food out of the sink when you're done cooking, turn off the stove, and to not leave hair in the showers."
Jade emphasized the role of the individual student in maintaining the health, safety, and happiness of the collective, and the role of a SHAC student advocate would be a driving force and influence in the various residential life communities on campus.
As SHAC is continuing to develop and take shape on campus, Karas and La Croix encourage students to get involved and be loud about the things that matter in order to improve health, happiness, and well-being at DePauw through the enhancement of the campus living situation.
To learn more about DPU SHAC, visit their Instagram @dpushac, or contact mayalacroix_2025@depauw.edu and jadekaras_2025@depauw.edu for more information.