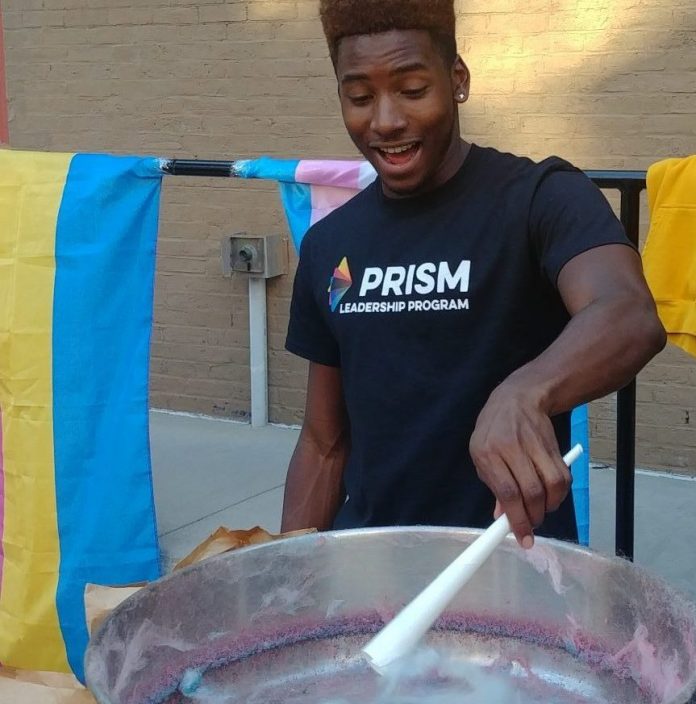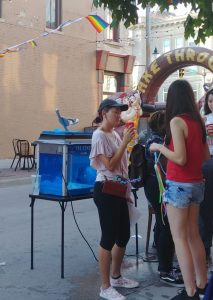 Among the busy first night of family weekend, music from Prism Leadership Program's DePride event radiated across the Greencastle Square.
Prism Leadership is a student-led volunteer program that focuses on queer leadership development through action, education and engagement.
Surrounded by banners of rainbow flags and other LGBTQ+ decorations, DePauw students, staff and faculty gathered with the greater Putnam county community to listen to music, enjoy some free Scoops and connect as one unified queer community including members of Prism Leadership, Putnam Pride Initiative and Spencer Pride.
"I think the students have been working a lot with the community, and I think this is a great event to bridge the DePauw community and the Greencastle community," said JC Lopez, first-year experience director.
With inflatables, free cotton candy and snow cones, and a performance by local band War Radio, the event was free and open to all.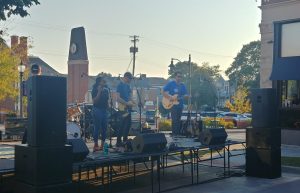 "I think it's going really well," Emma Rees, junior, said. "I think it helps that there's free stuff so people don't feel obligated or feel like they can't participate because of financial reasons."
Rees was a volunteer and decided to participate to "celebrate her identity with everyone else."
"Being a queer person of color is important to me, and so when I found out that DePauw was having their own [pride], I was like 'I have to help and be a part of it,'" Rees said.
For students like Olivia Dickison, who initially attended DePride for the free food and the chance to build community, there is a desire for more events connecting DePauw with Greencastle.
"I think they should do more of it," Dickison said. "I wouldn't really come out here as much without doing these events. I think it's a way to show the community that we don't want to be exclusive and that it's a way to bring people together."