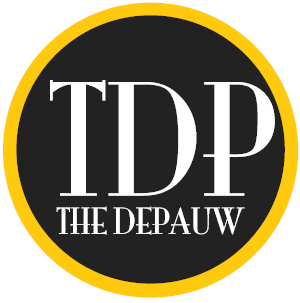 The DePauw University women's basketball team won their North Coast Athletic Conference opener Friday night with a 70-61 victory over Hiram College.
DePauw had four players score in double digits. First-year Sydney Kopp had 15 points, while seniors Claire Ryan and Taylor Howard notched 13, and first year Emily Budde scored 11. Howard also pulled down 11 rebounds for a double-double.
DePauw led the first quarter 16-12 and pulled away in the second half to take a 36-22 lead. In the second half, the Terriers cut the lead to 63-60 with three minutes remaining, but DePauw finished the game on a 7-1 run.
The Tigers shot 46 percent (29-of-63) from the floor and 38 percent (6-of-16) from beyond the arc. The win pushed DePauw to 5-1 overall as they travel to Allegheny College for a 3 p.m. contest Saturday.
DePauw lead the entire game defeating Alleghany 73-38. The Tigers improved to 6-1 overall and 2-0 in the NCAC, while the Gators dropped to 1-6 overall and 0-2 in the conference.
The Tigers closed the first quarter on an 8-0 run to take a 22-9 lead and ended the half with a 27-point margin. DePauw shot 72 percent from the field in the second period on the way to a 52-18 halftime lead.
Ryan led the Tigers with 16 points and five steals, while Kopp added 14 including three three-pointers.
"My teammates were doing a really good job of driving and making defenders collapse on them and giving me a really good pass so I was able to knock down the shot and shoot it with confidence," Kopp said.
Howard followed with her second straight double-double with 12 points and 11 rebounds along with five assists. Sophomore Blair Carlin also had five assists during her performance.
Howard explained her performance as "focus and my teammates just sharing the ball."
"We really had focused on our offensive movement during practice that week," Carlin said, "when I drove I knew my forwards would be there to get the dish."
DePauw shot 42 percent from the floor, while Allegheny connected on 23 percent. The Tigers held a commanding 55-36 edge on the boards.
The Tigers return to action on Wednesday, Dec. 7, when they host Wittenberg University at 7:30 p.m.