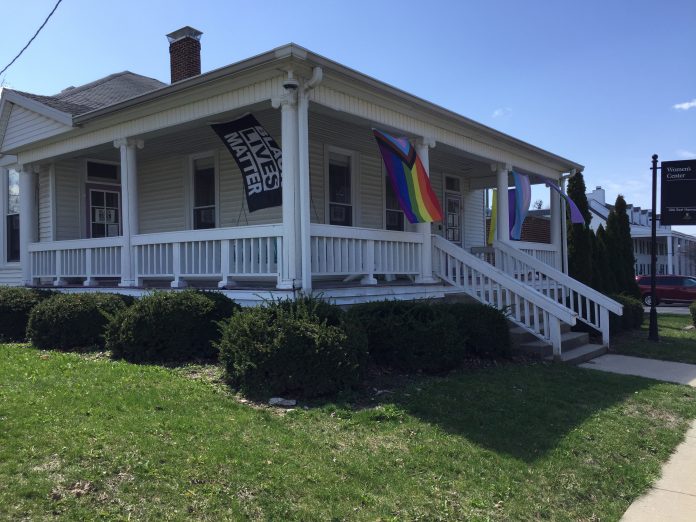 In a biweekly email to the student body, the DePauw Student Government (DSG) announced that they had passed legislation for a new LGBTQIA space on campus. 
Nathaniel Swanson, DSG's director for public relations and one of the students behind the bill, said that the main purpose of the resolution is to encourage the school to establish a "center or some other physical space on campus for queer students, to provide resources and services." 
Although he said DePauw "boasts'' that they have resources for LGBTQIA students, Swanson said he and one of his fellow DSG executives, Isaiah Spears, found that the resources weren't "well-maintained." He and Spears "wanted to make sure people have updated resources.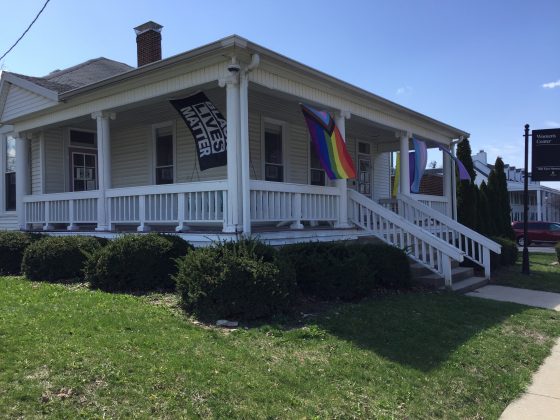 Swanson, who is also a member of DePauw's Queer Students of Color Collective (QSOC), noted that LGBTQIA students don't have a specific staff member to guide or advocate for them on campus. Some of the main resources at the school, according to Swanson, are student groups like QSOC and Prism, another queer-focused group. 
He noted that COVID-19 had impacted the function of the group. "It made advocating for ourselves harder because we were so spread out," Swanson said. 
Joseph Harris, the coordinator for the Center of Diversity and Inclusion (CDI), acknowledged that COVID-19 regulations had impacted the CDI, limiting their ability to hold in-person events and programming for the students and clubs they support such as QSOC. In response to these concerns, the CDI has been able to amend their hours and are now open Mondays-Thursdays from 8 a.m. to 11 p.m., Fridays from 8 a.m. to 5 p.m. and Saturdays from 8 a.m. to 11 p.m.
The Women's Center, Swanson said, is a "safe place for everyone" and can be a resource for LGBTQIA students, as can the CDI. Harris described the CDI as "a place for community… especially for communities that have traditionally been underrepresented at DePauw." As examples of such communities, he listed BIPOC, LGBTQIA, international, first-generation, and DACA students. According to Swanson, "there are staff members who work there you can talk to, but there's no one really dedicated to queer students specifically.
Harris said the CDI has "three interns who are focused on LGBTQIA issues'' and are working to bring back the LGBTQIA Advisory Board, "which is going to consist of a group of students that helps advise the CDI of issues in the community so we can stay abreast of what's going." 
He explained that there can be a "disconnect" between student and faculty understanding of certain issues, and he hopes the board can help prevent that. "We want to make sure when we're addressing issues pertinent to that community, that we're hearing from students in that community," Harris said. 
DePauw's website has a link for training on different LGBTQIA identities and allyship, but Swanson said he and Spears discovered the link was no longer active. He believes the university should update and maintain that website so "people who want to be allies have resources on how to be better allies, and they don't have to come to queer students asking us how they can be better allies."
He had also heard from other LGBTQIA students that the health center can sometimes fail to understand individuals with LGBTQIA identities and has made them feel "uncomfortable, unsafe, and unwelcome." Some queer students expressed concerns over was a decision in the past to remove a gender neutral bathroom from one of the residence halls, he said. 
The Rainbow Floor, the intentional living community provided by DePauw's Housing and Residence Office, is "need-based," Swanson said. "So oftentimes the floor doesn't happen." 
Harris noted that COVID-19 has "depressed" participation in student groups "campus-wide," and felt there was a particular difficulty for first-years and sophomores in finding events and getting involved. 
Swanson hopes that creating a physical space for LGBTQIA students will help fill in some of those gaps in resources for the community. 
Swanson and Spears researched for and wrote the bill together and also sought input from other members of the university, including Dorian Shager, DePauw's dean of campus life and the faculty advisor for DSG, and Sarah Ryan, the director for the Women's Center. 
The legislation was passed by the Senate of  DSG. The legislation doesn't include any specifics for what the center should include or the timeline for its creation. "It's better if we just provide a general overview of what we're looking for," Swanson said, "because then it makes it easier for collaboration with the administration and the proper members of the university."