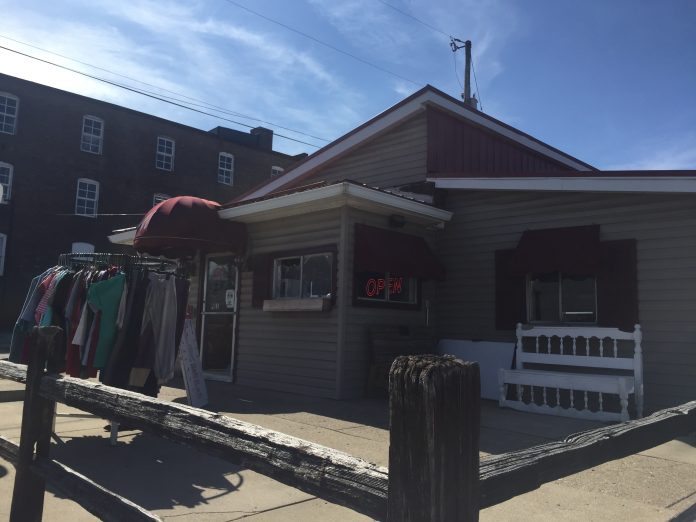 Like many colleges, DePauw attempts to provide students with a sense of community. Greencastle itself is also a community. 
Elise Monroe, a first-year, said that her favorite Greencastle spot is Healthies, a healthy shake shop that she works at. She said, "it's given me more people than I would have met just coming to school here, so that's really fun." She discovered the shop on Instagram, and she says she feels that she's gotten to know more about Greencastle through her job, both during the commutes and talking to patrons of the shop.
 Monroe said "everyone knows about DePauw," and she's always felt welcome to be part of the Greencastle community. She doesn't feel out of place off-campus. 
She does feel there's a divide between the DePauw community and the Greencastle community. She explains, "I don't think Greencastle feels like it's a part of DePauw, but DePauw feels like it's a part of Greencastle." She says Greencastle residents are welcoming to DePauw students but are rarely on the campus itself. 
She acknowledged that, as a first-year, she doesn't know if that was different before COVID-19 regulations prevented visitors to campus. "I don't really have a basis for that," Monroe said. She imagines sports games and theater and music performances could have been a uniting factor that drew Greencastle residents to campus. "I'm sure it was a lot more inclusive before COVID," Monroe said. 
Monroe believes she knows Greencastle pretty well now, but she doesn't think she would have sought out activities in the community without her job "just because we have everything here." She doesn't think she would have known about the gym next to Healthies if she didn't work there, for example, because she wouldn't have investigated as DePauw has the Lilly Center and exercise facilities for students. 
Elias Alexander, a first-year, said his favorite spot in Greencastle is the Beyond Homeless Boutique and Thrift store. He found out about the store when he was invited to shop there by a friend who volunteers there.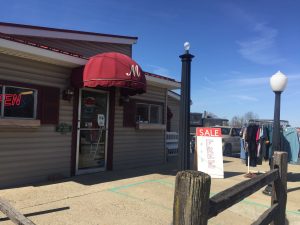 According to their website, Beyond Homeless is a non-profit organization that helps provide shelters to "single women and women with children, and "offers resource services to assist in developing an independent living plan to become self-sufficient." The thrift store is run by volunteers and helps fund the Beyond Homeless mission. 
Alexander said the store has one room with clothes and one with "knick-knacks" and "home goods." He described it as "the perfect border between campus life and general Greencastle life" because of the mix of people who volunteer and shop there. He said he enjoys thrifting because "you can find cool clothes and express yourself," and described being in the store in general as "comforting."
He said he doesn't know Greencastle "that much, honestly." According to Alexander, the campus feels "insulated," like it "has a forcefield around it." He said, "I feel like a part of the DePauw community, but not like a part of the Greencastle community," and recalled feeling a political divide during the Black Lives Matter protests as well as a general feeling of isolation from the town. He described it as, "an implicit agreement, that there's Team DePauw and Team Greencastle, and we don't interact."
"I think there should be more programming that fuses the two communities, rather than caters to one or the other," Alexander said. He wished DePauw would "open more of its programs to the general public," because, though he enjoys them, he doesn't feel he gets to meet many different people. He did acknowledge the issue of COVID-19 currently and the desire to "keep a closed-campus feeling," but said "it would be better to promote that relationship" between DePauw and Greencastle. 
Some DePauw departments do host events that provide students and Greencastle residents opportunities to interact. 
Sami Aziz, the director of the Center for Spiritual Life, said that the center previously offered events like Curry Friday, a gathering with curry and casual conversations, that were open to residents and students. They also participate in some local spiritual events and do outreach on "interfaith" education to K-12 students. 
According to Aziz, the Hartman Center organizes service opportunities in the community for students, such as a "letter-writing campaign to retirees at Asbury Towers."
Although Aziz feels "the community is friendly," he said, "during COVID it's difficult to have connections on campus let alone off-campus."