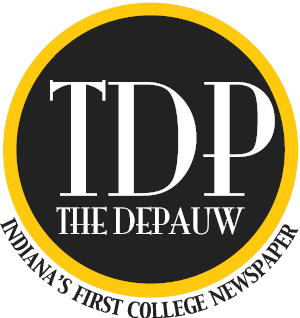 This November, multiple DePauw University student athletes were selected on numerous all-American lists. Both field hockey and football had players receive recognition.
For field hockey, junior Paige Berliner, junior Maddy Burds and sophomore Rose Revolinski all received first team all-region honors, while first-year Kate Milner was named to the second team.
Berliner led the Tigers with 49 points and 21 goals. She also recorded seven assists.
Milner, the NCAC Newcomer of the Year, was second on the team with 15 goals and 43 points and was first with 13 assists.
"Freshman of the year and making the All-Region team are both awards that I am so honored to receive. Our team worked so well together this year on and off the field and that was the main key to our success," Milner said. "This will definitely add some pressure to future seasons trying to maintain the success from this year."
The four joined 196 other student-athlete selections, while DePauw and Centre are the only universities to garner four spots in the Great Lakes Region. The All-American squad will be released on Dec. 6.
On the gridiron, senior quarterback Matt Hunt and senior running back Jason Kirchhoff were named on first team All-NCAC for football while seven other Tiger's made earned second team honors.
Hunt ranked first in rushing yards (947) and shared the lead league with ten rushing touchdowns and is the first DePauw player to win the NCAC offensive player of the year.
"I'm honored to receive this award," Hunt said. "I'm so happy for our team to have the year we had.Obviously a conference championship would have been ideal, but winning the bell was our goal."
Hunt finished the season completing 249-of-348 passes for 2,580 yards and a league-leading 26 touchdown passes.
Kirchhoff carried the ball 136 times for 705 yards averaging 5.2 yards per carry. He had a long of 62 and rushed for six touchdowns. This is Hunt and Kirchhoff's second consecutive first team selection.
"Personally I was a little surprised," Kirchoff said. "This year seemed to be the year of the rushing QB's in our conference, so I wasn't really sure what was going to happen."
DePauw boasts an impressive number of student athletes awarded for their achievements in their conference and this season.
1st Team All NCAC ()
Matt Hunt (football)
Jason Kirchoff (football)
Julian Gonzales (soccer)
EJ Moore (soccer, midfielder of the year)
Andrew Gold (soccer)
Gail Enright (soccer)
Zach Batt (cross country)
Paul Christian (cross country)
Claudia Monnett (cross country)
2nd Team All NCAC ( )
Andy Hunt (football)
Eric Brooks (football)
Jeremy Trudell (football)
Will Longthorne (football)
Mike Mitsch (football)
Brooks Hepp (football)
Rocky Leffler (football)
Rachael Lenderman (volleyball, Libero of the Year)
Polo Burguete (cross country)
Lois Miller (cross country)
Bridget Brendza (soccer)
Jen Dimos (soccer)
Maddie Baker (soccer)
Riley Riordan (soccer)
Honorable mention All NCAC
Pierce Sheehan (cross country)
Becca Conley (cross country)
Jonathan Wheeler (soccer)
Kathryn Ruark (soccer)
1st Team NFHCA
Paige Berliner
Maddy Burds
Rose Revolinski
2nd Team NFHCA
Kate Milner