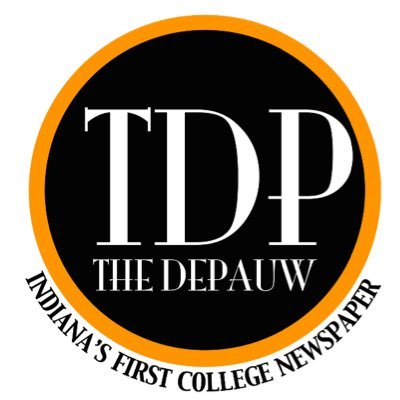 DePauw's Board of Trustees has officially granted the DePauw Investment Group $1 million to increase the club's current assets, provide investing experience for students and add to DePauw's current endowment. The money will go into the account this week.
In mid-December of 2018, the DePauw Investment Group (DIG) pitched an asset management plan to the Board of Trustees investment committee with future plans for their organization. The pitch included an investment thesis and the group's portfolio management process. According to Brooke Bandy, one of the group's co-presidents, the Board of Trustees hopes the group's efforts will "grow the size of the endowment."
As of now, the group has approximately $160,00 assets in 62 stock positions broken up into 8 sectors. Each sector has 5-10 stocks. With the $1 million, the group intends on investing in 4 increments of $250,000 in accordance with dollar cost average. Seniors Brooke Bandy and Zach Williams serve as co-presidents of DIG. "We don't want to invest all at once because we don't want to force money into certain spots," said Williams.
Two of the group's heaviest weighted sectors are technology and industrials. As a whole, the current portfolio is diversified through different sectors including health care, facilities and consumer goods.
"One of our biggest goals is not only accumulating capital but expanding upon the educational aspect for new students at DePauw," said Williams. According to Williams, the group hopes that students who do not have investment experience will "provide a different perspective." In turn, the group will give new members an advantage with experience to apply to future internship opportunities.
DIG began in 1963 when Thomas A. Wise contacted DePauw on behalf of Colonel Crown, a wealthy businessman, to invite DePauw to participate in the College Investment League. The initial investment was worth $4,000. Since then, interest in the group has fluctuated throughout the years. Professor Gary Lemon was the faculty adviser during a portion of his time at DePauw. In 2014, the club was revived by Mike O'Leary '16 and Charlie Roberts '16. Currently, the group has roughly 50 active members who meet regularly to discuss companies and ongoing implementation of funds.
Jeffery Gropp, professor of economics and management, and Steve Fouty, director of the McDermond Center, are the faculty advisers for DIG. In an email, Gropp emphasized the power of the group's real-world implementation, "Each student is expected to do their part and, in-so-doing, they will gain a wealth of experience and technical skills that will prepare them for a career in asset management and related fields."
New members of the group start out as analysts or members. Members are expected to attend regular meetings, while analysts must follow a sector, 1-3 companies, and research earning reports. Multiple leadership positions exist, including vice presidents and portfolio managers.
In the future, Bandy says that she could see the group investing in international stocks to "open up investment opportunities and use more strategic options." The group also completed a website today that includes data of past reports.
According to Gropp, the group is developing an internship program this summer for students in DIG with CornerStone Partners, the investment management firm in charge of DePauw's endowment. "This is part of a larger commitment by the McDermond Center and its staff to develop and support business education at DePauw. This education occurs through a rich array of activities, including, but not limited to the DePauw Investment Group."
Gropp said that DIG is complementary to DePauw's liberal arts education."This co-curricular experience will undoubtedly offer a compelling argument for those students that seek to combine the strength of the liberal arts with experiential learning."