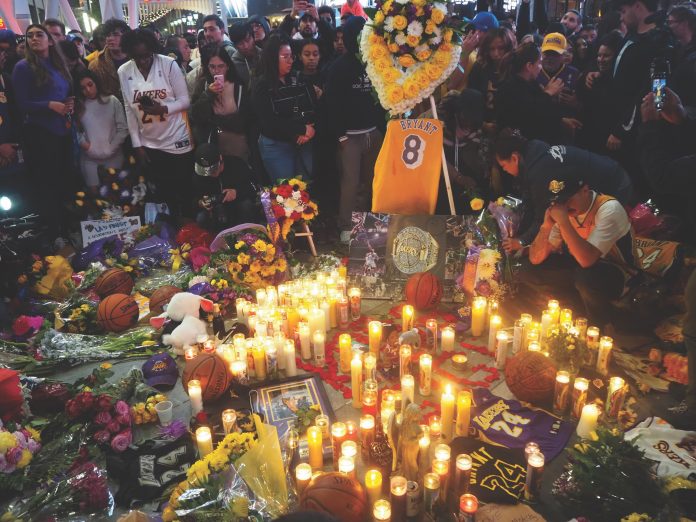 With the recent death of NBA icon Kobe Bryant, DePauw athletes have been looking for ways to commemorate the fallen legend. For starters, they have adopted Bryant's "Mamba Mentality," a mindset intended to push athletes to their maximum potential.
"Channeling the 'mamba mentality' became a universal term for toughness and determination to win. As a basketball player, losing Kobe means losing a role model and icon for the game itself," Matt Mahlke, senior men's basketball player, said. "There are countless ways to honor him but for me personally I think the best way is to always give your best effort, not only for myself and my team but for the love of the game itself." 
Bryant's influence transcended the realm of basketball and inspired athletes of all sports. "Clearly, his legacy will live on and his life had a huge impact on so many people," Meredith Breda, senior women's tennis player, said. "One can only hope they leave a legacy like that one day too."
Bryant played in 1,346 games over a 20 year career span beginning in 1996. He also advocated for female athletes and acted as a role model for aspiring athletes. 
Bryant's influence on DePauw athletes began well before their time at DePauw. 
Mahlke said, "Growing up, Kobe was always one of the best players to watch, not only for how good he was but also for his work ethic and love for the game." 
Sydney Kopp, senior women's basketball player, said she read Kobe's book her freshman year of high school and was inspired. "He said that he would never let anyone outwork him so no matter how long or what time it was he would be the last guy in the gym." 
"Kobe's death is one of those deaths that you'll remember where you were when you heard the news. Not only because he was a legend on the basketball floor, but also because he was a kind, giving person that was one of the biggest voices for female athletes," Kopp said. "Kobe's the reason I strive to be the last person shooting in the gym everyday."