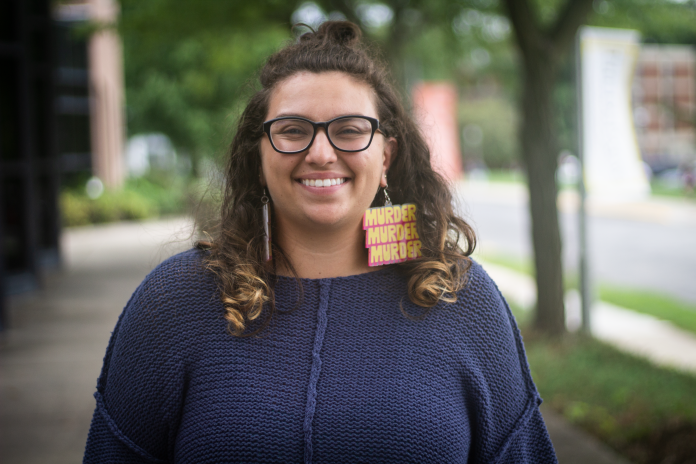 I turned twenty-two over winter break and, surprise surprise, because I was unsure how to spend my day celebrating 22 years of life, I went to the movies. And I think one of the best presents was the Yorgos Lanthimos's film "The Favourite," and of course my standard movie theatre order of a large cherry coke and popcorn. (Cherry Coke, please sponsor me, thanks.)
I am not always a big fan of period pieces, but this film seemed as if it would transcend my typical expectations of this genre. Often when I think about period pieces I'm imagining 5-hour- long interpretations of Jane Eyre, which can be good, but what I wasn't in the mood for when I went to the movies that day. Despite taking place in the early 17th century during the reign of Queen Anne, this film feels relevant, modern, and urgent. The emotions are so palpable throughout the film that I felt like I was not just a film spectator but along for the actual journey.
The director, Lanthimos, has a specific film style, which is most certainly not for the faint of heart. He has also directed films like "The Lobster," "Killing of A Sacred Deer," and "Dogtooth," which are all slightly bizarre films that quickly make viewers uncomfortable. This film follows in the footsteps of his other films that often feature bizarre plot lines, crazy filmmaking techniques, and erratic-behaving characters.
Part of what makes this film so jarring at points is the impeccable cinematography. Throughout the film, there is a distinct shifting of camera lenses. Some of the larger Parliament scenes are shot with a fisheye lens that makes the world feel expansive and distorted. And the celebration scenes are often from low angles that make the already bizarre dancing and partying that occur in these scenes more exaggerated. Additionally, this film has several amazing scenes that take place in a vast forest full of light greenery, which presents a dramatic tonal shift from the darker colors within. This film sets the audience off-kilter without even diving into the plot or the major conflicts within the film.
This film focuses on the relationship between two cousins, played by Rachel Weisz and Emma Stone, as they compete for the attention and affection of Queen Anne, played by Olivia Colman. All three women are complex characters with evolving motivations and means to achieve their goals. What this film does, that I have rarely seen in popular film, is portray the relationships between power and women's sexuality, specifically queer women's sexuality. We are able to see women use their sexuality to gain either satisfaction or political power and we are able to see the means they are willing to go to do succeed. Abigail, Emma Stone's character, says in the film, "As it turns out I am capable of much unpleasantness," which can be applied to all of the film's characters at some point.
But despite being full of characters committing acts of unpleasantness against each other, this film is genuinely funny. Most of the really great lines come from Olivia Colman throughout the film, whenever she feels self-conscious or insulted. This piece of art does something that I am always aching to see in films I watch, which is subverting my expectations. I wasn't expecting to love this period piece and was most certainly not expecting to relate to the women in it. And that is part of what makes film such a great medium: with the right cast and crew, you can make a film about something years in the past, with the type of genuine authenticity so that it feels like it could have happened right now.