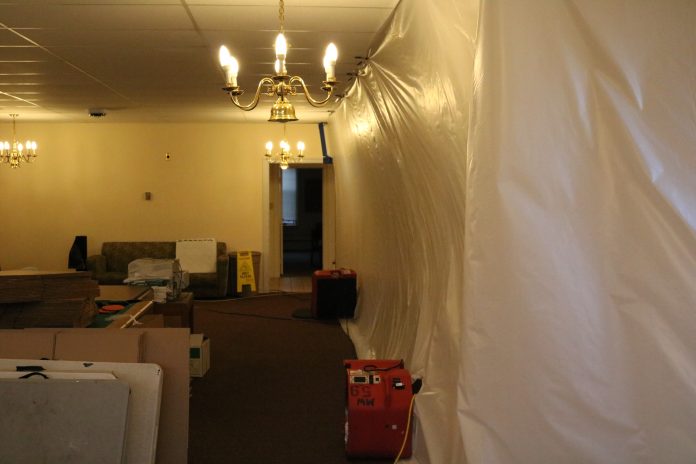 BY: Olivia Lamb and Ian Brundige
The Feb. 7 fire in Senior Hall that displaced 35 students was caused by an unattended candle in a second-floor dorm, according to a fire department report. However, university officials have not affirmed that.
University officials still have not given a damage estimate, even though work has begun to repair the building.
"Our facilities people are choosing materials," according to Mary Dieter, director of media relations.
One student said he didn't immediately evacuate because of the high number of false alarms. "My roommate Miles Main said he smelled smoke. And I said it's probably nothing. And a few minutes later, the fire alarm went off. And so I finished packing for my track meet. I mean, it's just a fire alarm... and when I went outside, I looked up to the window where the fire was, and there was indeed a fire," said Callaway Bird, a sophomore.
Another student said she couldn't hear the fire alarm until she opened her dorm room door. Brielle Bait, sophomore, said of the fire, "The only thing that was actually really bad about it is, a lot of the students on the second and third floor couldn't hear the fire alarms in their rooms, and we're just sleeping through it, and someone had to go get them out of their room, which is really bad and could be super harmful."
The fire damaged only one student room on the second floor. While water damaged eight student rooms, a bathroom on the second floor, and a social space on the first floor, according to Dieter.
Affected students were rehoused in the North Quad living facilities and given Walmart and Kroger gift cards as compensation for damaged items. Senior Hall is estimated to be closed for the rest of the semester.