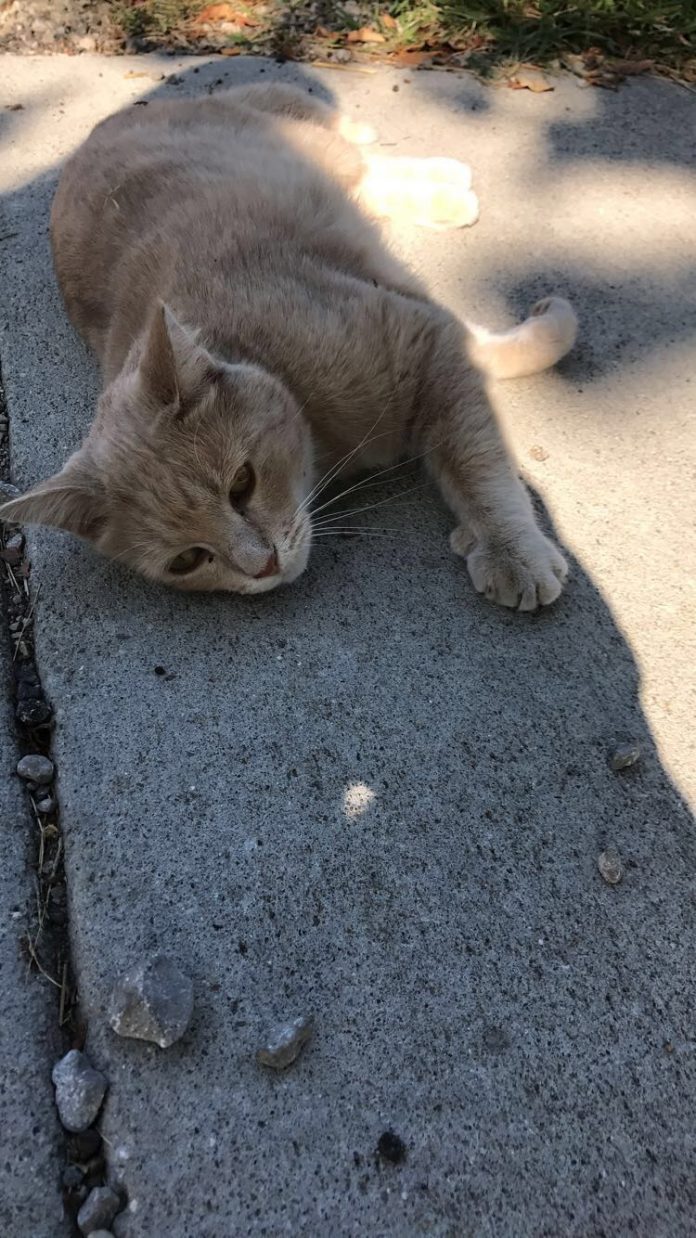 Looking for a stress reliever? One on-campus remedy has four paws, wide eyes and whiskers. Yes, we have campus cats. These cute furry creatures are often spotted on campus   taking a nap or scavenging for food.
We asked fellow students to name some of the frequently spotted cat locations (FSCLs) on campus. Here's what they responded: 
The DePauw Inn parking lot

In the bushes next to the steps leading up to the Union Building

The Center for Spiritual Life

By the Admissions Building

Lucy Rowland Hall

The O'Hare House

South Quad

Olin

On Spring St., between Admissions and Myers Market, at a house on the left
While it may be tempting to invite a cat indoors, know that having one in your dorm room without the proper authorization can land you with a $150 fine. All this being said (exciting news, I know) please treat the cats with respect and be careful when petting them in case they get scared easily or scratch.