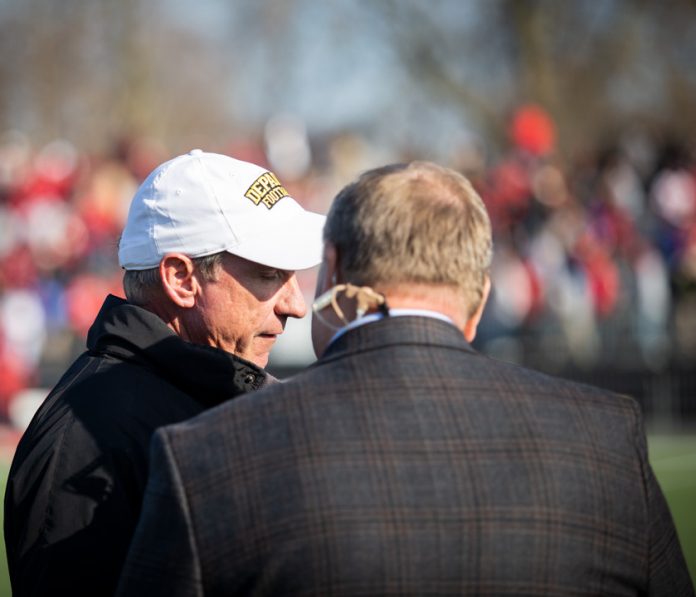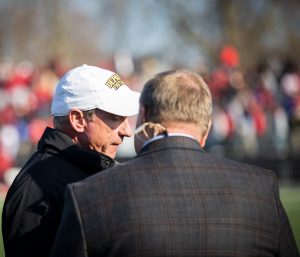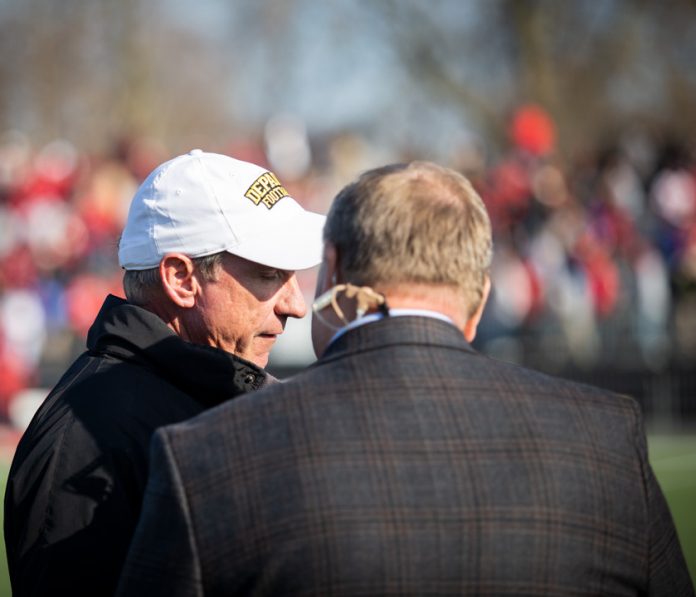 After DePauw's victory over Wabash at the Monon Bell game last Saturday, Bill Lynch announced he will retire after 40 years of coaching football. 
Lynch coached DePauw in 2004, winning the Southern Collegiate Athletic Conference  (SCAC) Coach of the Year award. He was the first coach to win the award in the first year of coaching. 
After coaching at DePauw in 2004, Lynch briefly coached at Indiana University before returning to DePauw in 2013. Lynch's teams compiled a 53-27 record, including 40-20 in conference games and three Monon Bell wins.
"The time is right for my family and me," Lynch said, in an interview with DePauw Athletics. "I've been fortunate to have a great run in this profession, but with grandchild number 17 on the way, there are many reasons for me to move on to the next stage with my family."
One of Lynch's grandchildren is sophomore Lexi Manor.
"He's truly the best. Actually he's the reason I came to DePauw. He's had a great career and he's a great man. He always has emphasized to put family first and football second," Manor said.
Lynch's love for his family and football created a positive atmosphere for his players.
"Bill is highly respected throughout college football and we will miss him tremendously," said Stevie Baker-Watson, director of athletics and recreational sports. "His mentorship and positive influence on the hundreds of men who have played here have been amazing. He and his staff have built a strong and healthy program here at DePauw and have earned the respect of the entire DePauw family."
Brooks Hepp '18 tweeted that he's proud to be one of Coach Lynch's players. 
"I can't tell you how much of us went to Coach Lynch whenever we were dealing with problems in our lives, on and off the field," Hepp said. "[He was] truly a coach that cared for his players on a personal level."
Sophomore and kicker Jack Brush said "As a coach, he is very knowledgeable about the game and he believed in every individual on the team whether they were a starter or not. He definitely had tiger pride."