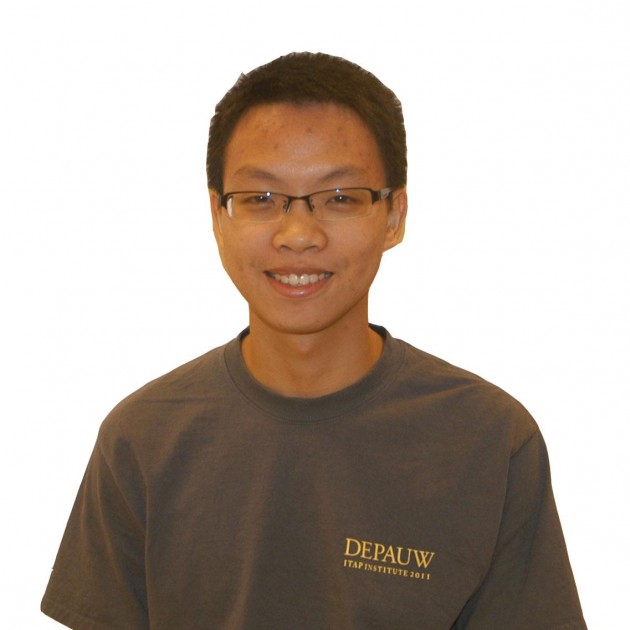 The music was carnival. The light was glowing. The food was delicious. The works were original from Andy Warhol, one of the most well-recognized contemporary artists. That is exactly what the opening day of the Andy Warhol's "I am Camera" exhibition in Peeler was like.
I was first introduced to Andy Warhol in my college writing class. One day, my professor came to class, pointed to the carpet (it is a carpet with a diamond on it) and challenged everyone to refute the argument that the carpet is a piece of art.
It appeared easy to take this challenge. After all, no one thought this piece of carpet has any artistic value. We said the carpet brought no artistic pleasure. He returned that the carpet challenges the notion that art must be enjoyed. We said anyone can make a carpet, and art required special skills to produce. He said that anyone can make it, but no one made it and said it was art. The conversation kept going until our arguments ran dry. Some of my friends even became angry.
The conversation we had in class that day resembled one about Warhol that challenges many art philosophers. The carpet is somewhat an analogy to Warhol's art. The essence of his art, in short is that he made normal things stop being themselves and be art instead.
One of his most famous works, for instance, is "Campbell's Soup Cans," which consists of 32 canvases, each depicting only a Campbell's Soup Can. He also changed the way art is made. Van Gogh, for example, drew his art, but Warhol had others make his art.
Standing in the middle of the exhibit, it seemed to me that the exhibition in Peeler, though well-lit and well-organized, didn't click.
It is just like other exhibitions of other artists I saw in Indianapolis Museum of Art. There are photos by Warhol hanging on the wall. What I expected in the exhibition is the uncanniness that became Warhol's trademark.
Perhaps I imagined an exhibition that was not really an art exhibition, just like the way he took ordinary things and called them art.
Yes, I may be nitpicking. Don't get me wrong. My point is not that Peeler's outgoing curator, Katie Johnson, who arranged the exhibition, did a bad job. She did not. It is wonderful to see the works of Warhol in Greencastle.
If you want to check out the Warhol Exhibition, you still have a chance. The exhibition is in Peeler until Dec. 9 at 5 p.m.
This article hopefully will not scare you away from the exhibition. For those who have not gone, and don't know anything about Warhol, there is no reason to not go. For those who have, it deserves a second look. Find out if I'm right or wrong.
As for me, I will visit the exhibition for a third time. I will definitely be enjoying Andy Warhol's art, and who knows? I may change my mind about the exhibition.
—Nguyen is a sophomore from Hanoi, Vietnam majoring in computer science.
opinion@thedepauw.com