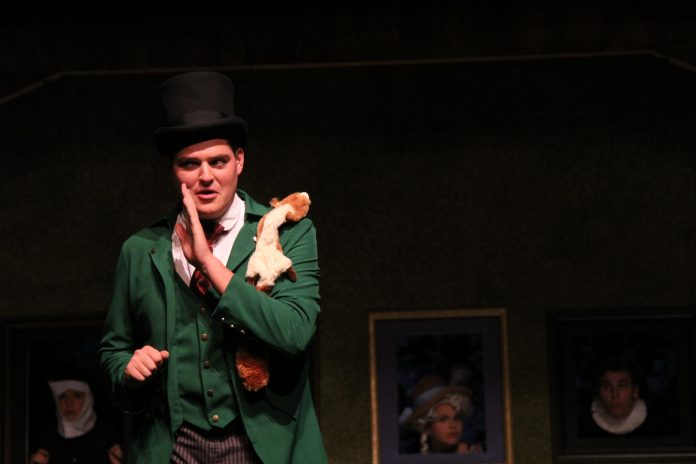 Are you a fan of drama with lies and deceit galore? Witty remarks every 2 seconds? Have a soft spot for musicals? If so, A Gentleman's Guide to Love and Murder will be the perfect play for you this upcoming weekend.
The musical follows the character Monte, who aspires to be Earl of Highhurst. Monte was my favorite character in the show with his witty remarks and hilarious facial expressions.
The cast is equally impressive and pulls off amazing feats of dancing and singing despite wild scene changes. The musical is directed by theater professor, Susan Anthony, who along with the students, has spent countless hours rehearsing since mid-August.
Along with Susan, Steven Linville, the music director, directed all the vocal work, the orchestra, and sound effects. His direction was especially challenging due to the fast-paced scoring and blocking in the show.
"A lot of lines are timed to music so quick changes are necessary for this play," said Anthony.
A Gentleman's Guide to Love and Murder proves to be the perfect musica; for all audiences and I was highly pleased I had the opportunity to see it. If you have time this weekend, be sure to check out this play to have a good laugh, see who gets murdered, and if love's got to do with any of it.