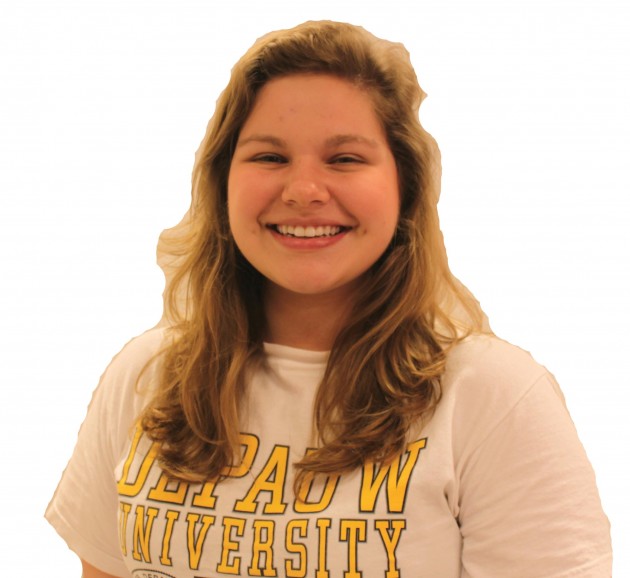 Perhaps you have successfully avoided pulling out your syllabus, or maybe you're among the few who have already been keeping a close eye on your assignments. Either way, the reality of your second semester workload is beginning to set in, and scheduling your extra-curriculars around classes and assignments has become quite a feat.
But what happens when your syllabus hours extend beyond the classroom? For virtually every course at DePauw, students complete regular reading assignments, make the rounds to office hours and participate consistently in class to receive a passing grade. But many classes also come with an additional requirement - whether that is mandated by the teacher or by the discipline's department - to attend out-of-class activities that might not be directly related to the course material.
These activities can consist of research studies, student
presentations or theatre productions that professors deem worthy of student attendance and exploration.
When I was a freshman, I was initially horrified by these requirements. I didn't sign up for this, I objected. Why weren't these events explicitly listed in the course description online? Why did I have to spend my limited free time learning things that might not even directly relate to course material? This method was vastly different than anything I had experienced in high school or anything that my friends at other universities described.
But despite the clutter and over-scheduling that these extra commitments may cause, these extra requirements provide a necessary break from the monotony that can so often plague our academic lives.
Over the past few semesters, I have come to cherish-even look forward to-these events. I might have had trouble scheduling my other commitments around these requirements, and I may have invested in many new agenda books and calendars, but it definitely was and continues to be worth the effort.
When we are forced to expose ourselves to new experiences, however inconvenient these may seem, we are granted the chance to put our learning into action. When we attend a speaker that recounts stories of his or her work abroad, we bring our political science or conflict studies textbooks to life. When we attend a play like "The Crucible," not only are words transformed into a live narrative before our eyes, but we are also confronted with complex moral questions that are well worth discussing.
I've attended events that deeply inspired students, one of which made me rethink my personal life goals. I've attended events that deeply challenged students, one of which made me rethink the way I interact with others on a daily basis.
Whether inspirational or challenging, these discussions not only provide a break in our day, but they provide a much needed relief to our cluttered minds. They enable us to engage in thoughts and discussions that we would scarcely allot ourselves the time to explore otherwise. And when these discussions leak into the classroom the following day, it's that much more rewarding. Through these events, we are given the chance to breathe and to simultaneously redefine both our sense of selves and our sense of community. Not to mention, we become masters of the art of time management.
--Grauer is a sophomore from Rocky River, Ohio, majoring in art history.