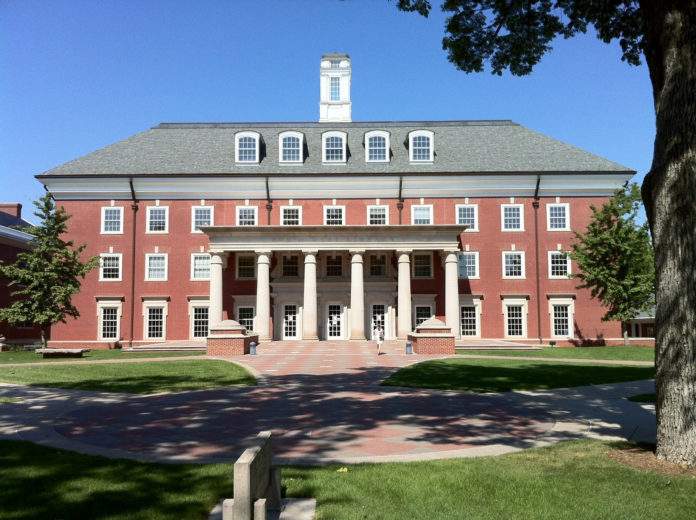 A $30 million renovation beginning in March will "transform" Roy O. West library, according to a DePauw University press release. 
Rick Provine, dean of libraries, said the renovation will "revolutionize" Roy O. West. "While I believe we do a very good job with this library, I don't think the space reflects the kind of library we have," Provine said. "I think we'll have a space that offers students lots of different ways to learn, [and] lots of different ways to access and use our materials."
The renovation will make Roy O. West a more competitive library compared to other universities. "Post-renovation I think we'll be right at the top renovating something like a library is a leap frog game so whenever you do it you know it's great you're right there and then over time that stuff starts to go which is why now you know the goal is to make it as flexible as possible," Provine said.  
The renovation will aim to make Roy O. flexible, especially when it comes to rapidly-changing technology. "We don't know what technology will look like in 5-10 years, we know that all these things will change," Provine said. "So you try to build a building that allows you to easily adapt… [as] quickly and as inexpensively as possible so that as students change as the pedagogy in the classroom changes, you want to be able to be as responsive to those things as you can and that's certainly our goal." 
Roy O. West has been on campus for over 60 years, and DePauw hopes to turn it into "a dynamic hub for multi-media, group collaboration, research, social interaction, advanced technology resources and individual study."
David Berque, DePauw's interim vice president for academic affairs and professor of computer science, said in the press release, "This project will reimagine our library as a 21st-century learning environment, with spaces, resources and technologies that better serve all of our students and faculty." 
Café Roy will be expanded and a fireplace as well as wall-to-wall books and wood paneling will be installed inside of the new space. 
Provine said, "Books still matter, but today's models of scholarship and pedagogy demand that libraries evolve from collections of print media to vibrant multi-media environments."
The library will be completely cleared out after the commencement ceremony in May and renovations are expected to conclude in August 2021. 
This story was updated on January 16, 2020 at 7:07pm EST with new comments from dean of libraries, Rick Provine.