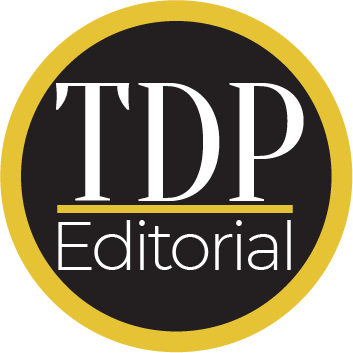 The first "break" came before the semester even started on Feb. 1, 2021. The second took place March 16, 2021.
In the university's attempt to keep students on campus, they have yet again missed the mark.
According to the university, professors aren't allowed to assign exams or big assignments due the day before or after the "spring break day" to ensure that that day will be used for rest.
However, this isn't the case. Some professors weren't aware of this and with it being midterm season, students and faculty alike are not getting the break they deserve.
The majority of student-athletes also either had practice or sporting events today, so the pressure to complete assignments and get ahead in school was also something most DePauw students had to take into consideration when deciding how to spend their day "off."
Although this practice of spread out days is common among institutions of higher education, that doesn't mean that it was the right plan to keep students from experiencing burnout and exhaustion.
We understand it's a pandemic, and everything is not going to be fun and sunshine, but, as students we feel as if the spring break day was far from a "mental health day."
According to a poll of 75 students conducted on Tuesday, March 16 on The DePauw's Instagram, 65 percent of students think that it was not beneficial and 62 percent of students did homework.
"I still had an exam and a paper due today," sophomore Ellie Harris said in response to the poll.
Even though students are discouraged from traveling off-campus and that is one of the reasons our "spring break days" don't fall on a Monday or Friday, it is still happening.
As interested students flock to Indianapolis to view March Madness games, go home for the weekends, and head to other universities for a less restrictive social experience, DePauw's attempt to create a social bubble isn't working.
Junior Kristina Mikhailova posed a question to her followers and other DePauw students on her Instagram story Monday morning: "Do you feel like there is no logic in the COVID-19 guidelines that we have on campus?"
According to Mikhailova, she contacted the university because she was going off-campus for a conference over the weekend and had to fly. Mikhailova asked what precautions she needed to take to ensure her health and safety along with the health and safety of those around her. In response, the administration told her she did not need a COVID-19 test to travel, and they would not provide one on her return to campus.
The policies put in place to keep students on campus don't work, and it is exhausting to see students breaking rules off campus while those who remain on campus are confined to strict social conditions.
In an ironic twist, the mental health day proved, for some, to be just as stressful as a normal day of class since many students used it to do school work, anyway.