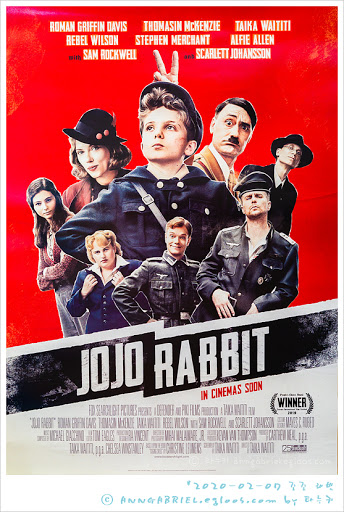 Winning "Best Adapted Screenplay" and earning countless nominations in the 92nd Academy Awards, JoJo Rabbit made headlines after its late-2019 release.
Set in WWII, is a comedic-historical film following a ten-year-old boy named Jojo as he grows up with dreams of becoming a Nazi. The film juxtaposes the horrors of Nazi Germany with the innocent mind of a child, providing a unique perspective. 
Along with many other German children, Jojo is enrolled in a Hitler Youth camp but struggles to become a soldier due to an injury. Despite losing the chance to fight, Jojo continues with his support of the Nazis, posting propaganda, selling cans for the war effort, and conversing with his imaginary friend, Hitler. Soon, however, his world turns upside down when he meets Elsa, a Jewish girl who has sought refuge in his late sister's room.
Although witty and fun in nature, the film carries a deep warning to youth and teachers today. To the youth, it persuades them to be careful in what they are so readily willing to support and encourages them to make their decisions wisely when committing to an organization. To the teachers, it goes into detail how the youth can be impacted by various aspects happening in our society and how we should watchfully teach them about certain things happening in our society that can impact them.